Many adult dating websites are intended for U.S audience and the most of them are for worldwide users. The best out there even use several languages to help users from around the world hook up with each other. We also hoped to find a site that has users from Australia when we started reviewing BangarooBabes.com. Hell, it is nice to sext and arrange meetings with some hot Aussie babes, and get a little variety from another continent. But, as it turns out, the free subscription didn't work as promised. Let's see what was happening while we took the tour on BangarooBabes.com.
Authenticity
BangarooBabes.com only says that it has many Australian users, which is completely untrue. If you try to register, you will discover that the site is a copy of many services associated with Nautell Ltd. The signup process is identical, the scam is the same, and even the site documents are completely equal. You will notice that immediately after you reach the registration screen – you must agree to be entertained by virtual profiles called "Fantasy Cuties". Then – you must pay to use the active services, including messaging and texting. Moreover, you need tokens to do that.
Why is BangarooBabes.com a Deceptive Dating Service
Here is the scam we revealed in more details:
BangarooBabes.com gives false claims of free services.
This is one of the screens that shows up when you provide your details to the site. If you have a closer look, you will see that you can join for free, without any fees. However good that may sound, you will give your personal details and won't get anything back for your payment. True, you will get to the member's are, but once you are there, phony profiles will start pestering you and you won't be able to reply unless you upgrade: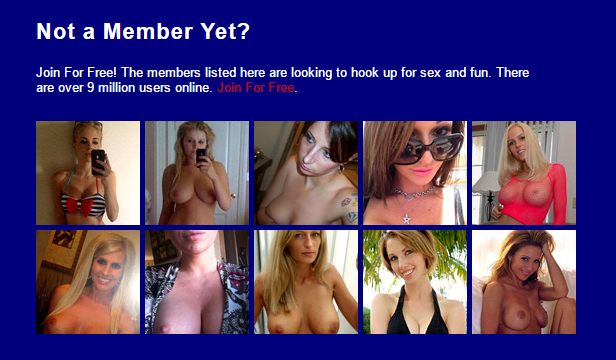 To chat, you must purchase a VIP membership.
However, even if you do, you will not be sure that you are talking to a real person! It may altogether be a fabricated profile. The illusions for free access get smashed here in total – talking to girls, sending messages and all other social activity is impossible without opening your wallet.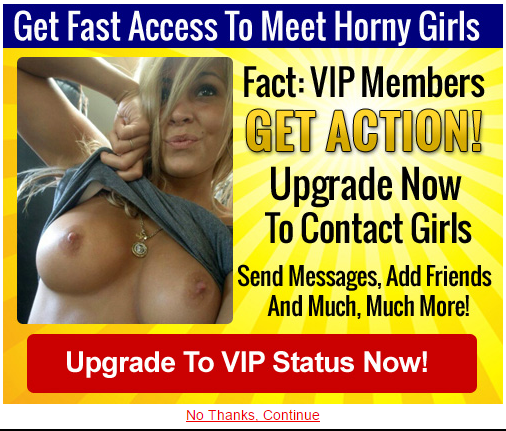 The SMS texting program is NOT free.
If you expect that you can just sext with another user, let us tell you that you are wrong. BangarooBabes.com deploys a special SMS program, namely for security purposes, in which the users deposit phone numbers and are able to use services for a number of tokens. Tokens are not free and are included in the VIP and the premium Gold membership – which, you guessed right, must be purchased:

Fabricated profiles will "entertain" you for free until you pay.
BangarooBabes.com published this information in the Terms of Use. You must understand that these cuties can be either real people employed by the site or by third-party contractors, or just impersonate real people by using photos of others while. in fact, they are robots. Here is more about how they function:

BangarooBabes.com charges extra for unlimited messaging.
Here is a snap of the real fees for the subscription – notice the limited benefits that come with each and every one of them – only the most expensive ones will give you to text as much as you want. The scammy tactic goes like this – you join, get cajoled by fantasy cuties, start texting, get all horny, exchange a few messages and then finally get that you must buy more to be able to complete a conversation, which may not even be with a genuine person. This is the deception of the century.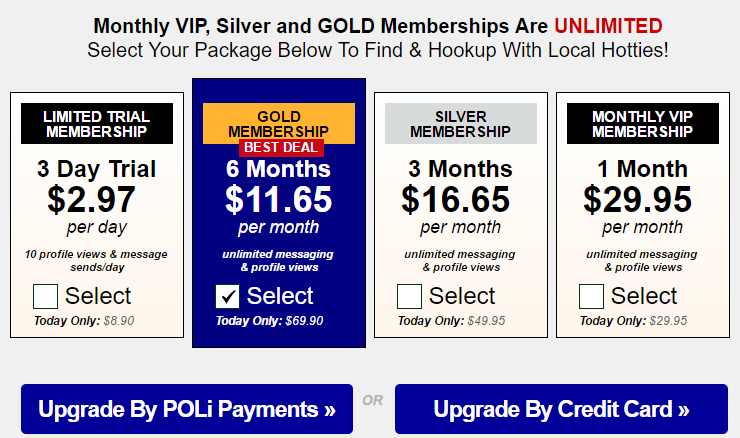 Price Tag
Trial subscription – $8.90 for 3 days
Gold membership – $69.90 for 6 months
Silver membership – $49.95 for 3 months
VIP membership – $29.95 for 1 month
Busted or Trusted
BangarooBabes.com seems inviting and with a sense of humor. But the only joke that it's going to be played here is on you. Instead of a hot bang with an even hotter Australian babe, you will get a frauduletn slap in your face that may be equal to a slap by ana Australian kangaroo. Have you seen their boxing skillls when someone annoys them? If you haven't let us tell you they are impressive and that the victims end in pain. This scam  may also end up in another sort of pain if you don't pay attention to this review.