While many dating sites are focused toward a specific audience, InstantHookups.com is for all of you out there looking for casual sex. It is not intended to be a place only for BBW enthusiasts or for milf fans, but a community for all types of members, men, and women, singles and couples, with all types of preferences.
We went ahead to check whether you will gain stellar success about which you will be able to brag about or leave your coffee nights out forever because you have found countless dates online. Our review resulted in an exposed scam – InstantHookups.com is yet another site associated with Nautell Ltd. which is famous for dishonest fees presentation.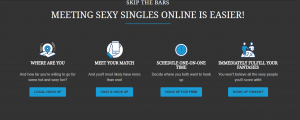 Authenticity
You should really go nowhere near this site if you want to keep your data safe and your credit card loaded. Otherwise, you are in danger of losing lots of money and staying without dates, especially if you are not careful with what you submit. If you need additional assurance, we suggest taking the same tour we did before you submit your credit card details. It doesn't take long to bust some myths. Reviews from other investigations will be helpful, too. Many other dating fans agree with our opinion of InstantHookups.com. No matter how good it may look, it is only a huge fraud.
Why is InstantHookups.com a Fraudulent Dating Service
Here are key myths about InstantHookups.com debunked.
The site uses fake profiles called Onlne Regents.
Online Regents are the same thing that exists on other Nautell sites, such as online cuties, fantasy cuties, online emissaries or online flirts. These fabricated profiles serve for fun and entertainment purposes and do not correspond to real persons: "The ONLINE REGENT services can include the posting of information, pictures and/or communications directed to You. Such messages may take the form of any communication currently permitted on the Website…The deployment of our ONLINE REGENT services is designed to facilitate Account development, enhance the user, Member and/or Subscribers experience, enable internal network analysis, facilitate quality control, educate and entertain users, Members and/or Subscribers, and/or ensure conformity to these Terms."

InstantHookups.com gets poor online reviews.
Plenty of other people have investigated this site before. And almost all of them agree that InstantHookups.com is a rip-off and a scam. Our online research resulted in written and video poor reviews from several resources – here are the links to a number of those resources. You can check them all by yourself in more detail here:
The site makes false matches.
This is the result of the instant match that came out even without providing a photo or some profile description. And that is not the only half-truth about this screenshot. Have a look at the promises of discreet encounters that are debunked when you read the privacy protection on the site:

Your personal details are "sold" to third parties.
You must pay attention to how much of your personal details you provide to a site that collaborates with many partners while not providing a guarantee for this sharing. InstantHookups.com gives these details to third parties. So, while you are paying unplanned subscriptions and wondering how to get rid of them, you must add another thing to keep an eye on:

Price Tag
While you may notice that you can do a trial for a daily fee of less than $2, the subscription is automatically renewed for $39.95 per month after the first couple of days.
Stay alerted!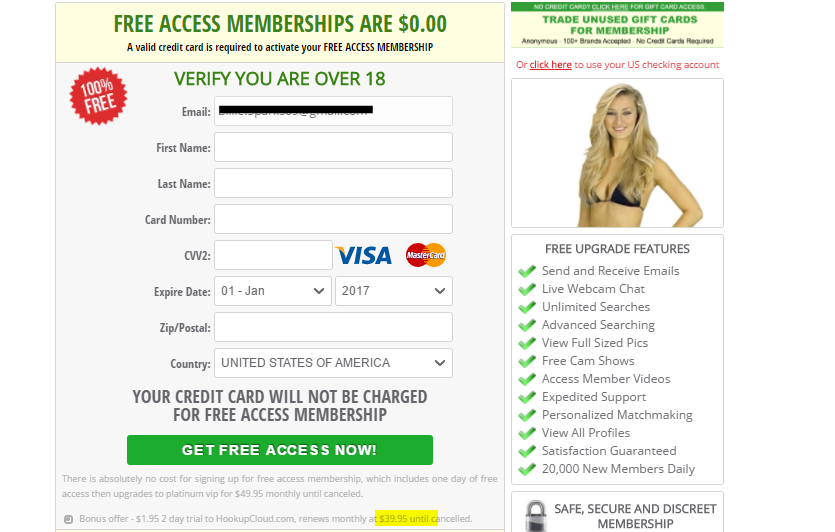 Busted or Trusted
InstantHookups.com uses fake profiles, automated messages and does not provide free subscriptions. If this is not sufficient evidence of its illegitimate character, we do not know what is. Perhaps the other customer reviews will be enough for you to get persuaded that this adult dating website is a rip-off heaven for those who don't understand the myths of fake online dating. Nevertheless, we hope that we have helped at least some of you get a free jail card.