The XXXMatch.com site that starts off with a video flash player presentation looks very promising and playful, but as our investigation went by, the service is just as fake as the rest of the dishonest providers. Additionally, the site now claims to have a new name  – XXXLove.com, but it is obvious that apart from the new player and some minor tweaks, the site is basically the same. This provider has a flashy hostess that guides you through the registration process, which is a bit outdated because now almost everyone likes simple sign-ups and spending less time on admin details.
Authenticity
XXXMatch.com is now called XXXLove.com – at least that is what the banner at the top of this website states. However, we are not sure why is this the new name when the site's main purpose is (as it announces) nothing else but sex dates, regardless of whether you are a man, a woman, a couple, gay or straight.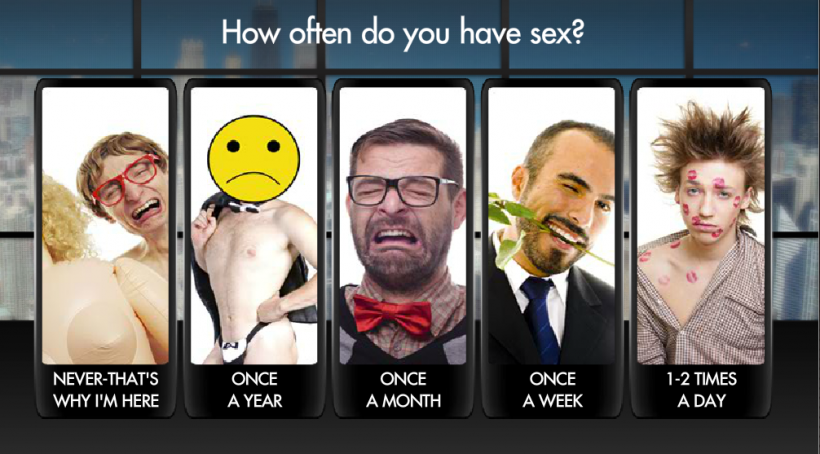 You will need to answer a series of questions to sign up, which is a pretty troublesome process considering that the system failed more than once by missing fields already completed. It is a nuisance to struggle with so simple procedures and it doesn't build much credibility into the site workings. Combined with the rest of the suspicious regulations and linking, we must conclude that XXXMatch.com is just another big fraud.
Why is XXXMatch.com a Fake Adult Dating Website
Here is Adult Dating Patrol's common sense behind the scam on XXXMatch.com:
Information from members gets collected by outside collaborators.
It is not unusual for companies to share personal details with other companies but customers don't vote in favor of this shaky marketing tactic. Even when they do, they usually apply some restrictions to how the process goes. Moreover, when we are considering adult dating the data sharing becomes even flakier. Here is an excerpt from the site privacy policy: "Please note that personal information about a paying or non-paying member may be collected by a third-party web service provider that has an advertising banner or link on the Site. The Site is not responsible or liable for the use of any information that a paying or non-paying member may provide, or that is gathered by third-party websites that have banner ads or links on the Site. This Site does not control, monitor or endorse the information gathering practices or Privacy Policies of any of those third-party websites."

XXXMatch.com works its customers by using virtual profiles called Online Emissaries.
Online Emissaries are nothing else but fabricated profiles, which can be live or virtual and produced with the purpose of luring users to spend more time on the site, upgrade or purchase products. If you are not sure what are they, let us remind you they are also known under several varied names on other fraudulent dating sites, such as love stars, online cupids, virtual cuties, love angels, etc. This is the purpose of Online Emissaries: "An ONLINE EMISSARY may be a digital actor, an avatar or a synthespian (e.g. a computer generated "person" or "character"). ONLINE EMISSARIES may be employed by xxxmatch.com or a third party to enhance Your online experience. For example, an Online Emissary may provide an electronic introduction to new or existing xxxmatch.com features or functionality, or discourage inappropriate behavior."

Online Emissaries send various promotional messages.
There are emissaries, there are third-party providers and there are promotional messages – is anything real on XXX Match? We certainly have big doubts, just as it seems so from the following section of XXX Match Terms document, which reflects the scope of the promotional material that users may get: "You hereby authorize, permit and request notices, advertisements, e-mail and other communications to be sent to You from the Company and from Website affiliates, Website Content Providers and/or their authorized agents, assigns, representatives, successors, affiliates and contractors."

Changes to the Privacy Policy are randomly made.
Again, in a similar way as noticed on many other deceptive services, the site just out of sudden can make revisions to this critical document and enforce them without informing them via email or any other personal means of communication where it is possible to give consent. This method is additional confirmation why is XXXMatch.com a fake site and why you need to stay miles away from it.

Price Tag
Site memberships are available in four subscription variants, but be careful with the trial version because it is renewed automatically and will cost you way more than a couple of bucks that are charged at the start.
2-day trial period for only $1.95

Silver membership for $19.98 for three months

Silver membership for $29.95 for one month

Gold membership for $23.32 for three months

Gold membership for $34.95 for one month
Busted or Trusted
When online emissaries provide nothing more but entertainment, and on the other hand, make you feel like there is something awesome happening on the site, you are inevitably going to find yourself trapped, scammed and tricked.
Why would anyone get their credit card into the open in such an insecure space? And still, many people seem to miss the obvious signs and fall into the trap. We guess that this is because when it comes down to sex, not many people are using their common sense. Don't let it be you!