The fun way to present this active adult dating site with two sex-happy birdies turns into a disappointment when you actually discover that SocialSex.com is used for selling various products including adult movies and webcam services. No one likes to think that they have come across just another porn site when they are actually looking for real dates with verified profiles created by real people.
SocialSex.com also claims that the access is free and that it is an awarded site but once you get it on and start communicating or responding to other people's messages, it will become crystal clear that you are just serving as a buffet for marketing and sales scams.
The Social Sex Review
Let's go into more detail about why this Twitter-like fraud will only rip you off and keep you dry at the same time. While you are hoping to get more than one hookup date you will be barely surviving without sex, with less money and possibly ruined self-confidence.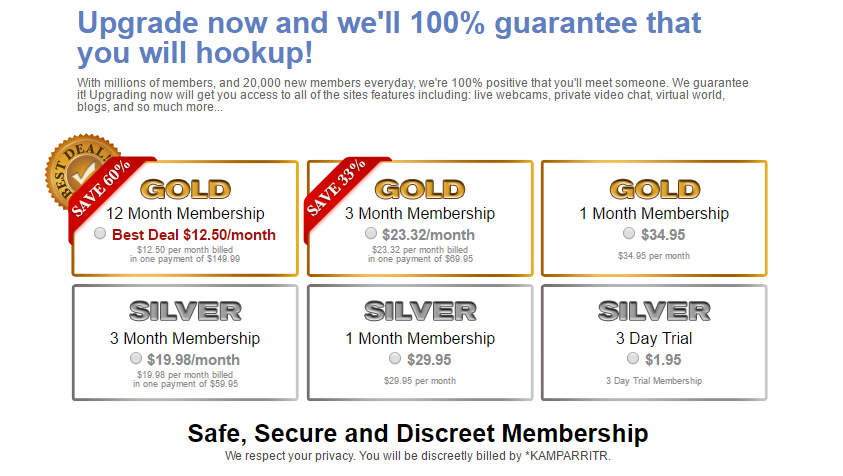 There is plenty of potential for rip off on SocialSex.com, having in mind that there are extra services that link to porn content and a bounty of links to webcam rooms. Moreover, you may get scammed by an individual member because the privacy settings are not lifted up to the best possible level.
Why is SocialSex.com Just Another Dating Fraud?
Most options, menus and sidebar content on SocialSex.com will just link you to a porn site or to a sex cam link, and almost nothing is for free, except for the search tool.
SocialSex.com uses fabricated profiles called online emissaries.
The point of the fabricated profiles is to post information and pictures directed to users by any method of communication available on the site to facilitate the use of the site and entice the users to engage in more action. Basically, they are like paid sexy sales agents and each new subscriber must accept them as part of the usual work of the site, hoping for the best while evading the rest: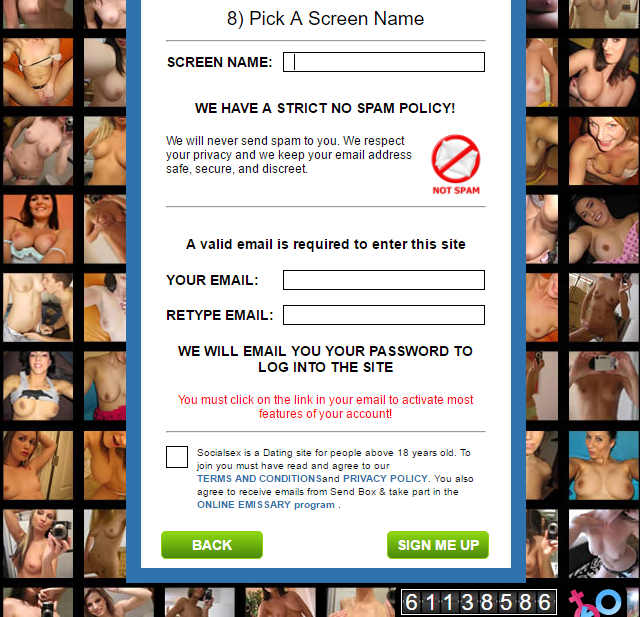 Friend requests and fuck requests are not genuine.
When you register and start looking around, even if nothing is on your profile (isn't that weird and suspicious) you will start getting friend requests and fuck requests, seemingly from other members. Hey, but wait until you try to reply  – the page immediately takes you to the upgrade screen. There is no chance for communication unless you buy one of the paid subscription packages.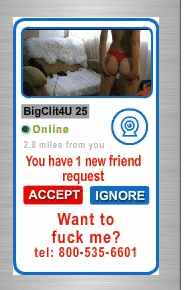 SocialSex.com is actually a webcam room host.
In the same way, the requests take you to an upgrade page they take you to cam chats. What we did is, we clicked on all three links (including the two above) to check out if we will be taken straight to the super-sexy chat but all of them led to either some marketing promotion or to the upgrade screen. Well, SocialSex.com truly doesn't choose a moment to trick you into a sale.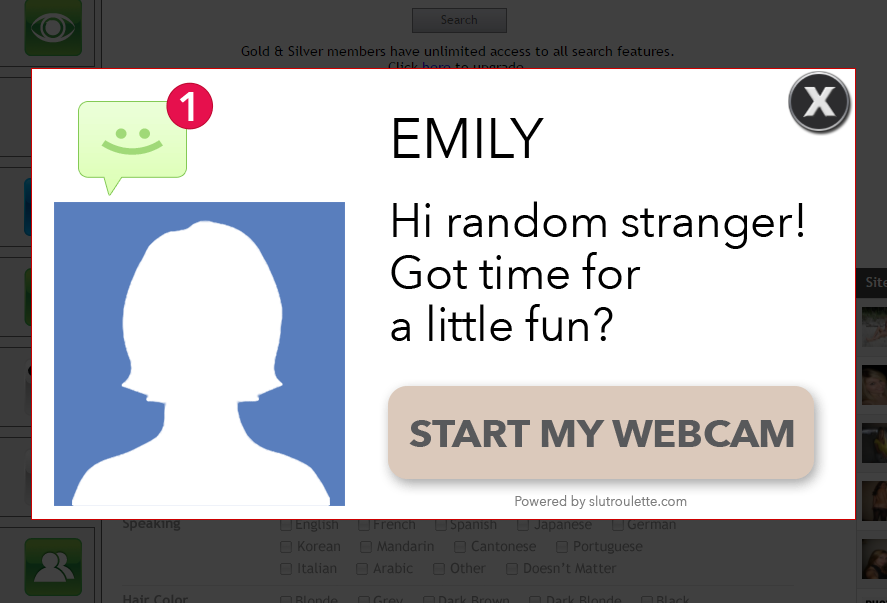 SocialSex.com promises false rewards to members.
Among all those flashy screens there was one that seemed special and new claiming that Dillon (assuming a name of another member) likes to give a reward. By now, it was obvious that it was going to be another scam but nevertheless, we decided to give it a go to check what is that all about – it turned out it was the porn star Dillon Harper asking us to complete a porn survey. We wouldn't call this a reward but a scam – and yet another of SocialSex.com nasty tricks to keep us hanging longer on the site.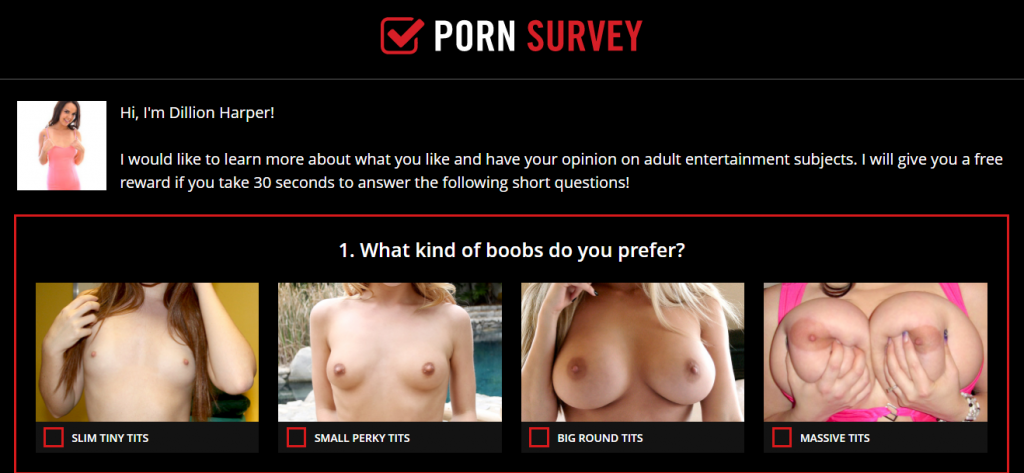 Cost to Join SocialSex.com
Membership costs:
2-day trial for $1.95

Three-month silver package for $19.98

One-month silver package for $29.95

Three-month gold package for $23.32

One-month for gold package for $34.95

Annual membership for $12.50 a month when paid as a total
Final Social Sex Review Grade: "F"
What started in an entertaining manner, ended up with a knockout, but not in a good way. There is so much promotional content on SocialSex.com that it loses all resemblance to a typical adult dating site, even more, when compared to those of top quality. It is a shameless selling platform for adult movies and sex chats in cam rooms. At first, you may think that the site bursts with potential but don't fall for the fancy social gadgets and menus, or for the promises of too many rewards. That is not what you are going to get. Also, pay attention to what information you share on this site since there are no strong security guarantees. As much as it pains us to admit that we were scammed, we must.