There have been so many times that we have written reviews for Bulova network websites that we've lost count. If you're wondering whether you should stay safe in WivesGoWild.com, then you are 100% right. This is an effective and a deceptive dating website that will do just nothing for your intentions to get laid. Online or in the real world. But you will get several ways to pay more than you need for faulty dating services. Especially if you're not careful you won't notice when a promotion turns into a paid service. Let's see how that happens.
Authenticity
Here is the visual proof that WivesGoWild.com belongs to the network of Bulova. They've treated 50, 60 or maybe even 100 hookup sites that use the same design layout only changing the colours and the front page photos. There are also some slight differences in Terms of Use but the general framework is the same. Overall it's all about using commercial ways to get the money out of your pocket. It's a total rip-off!

Why is WivesGoWild.com a Deceptive Dating Website
First and foremost, you need to keep your security in check. You're liable for any action you take on the site regardless of whether it is associated with the companies that run the business or with the users that got a membership on WivesGoWild.com. Whatever you do, it seems that everything is your fault! there are no protections against third-party companies, or background checks, or other criminal investigations intended for users. See for yourself below.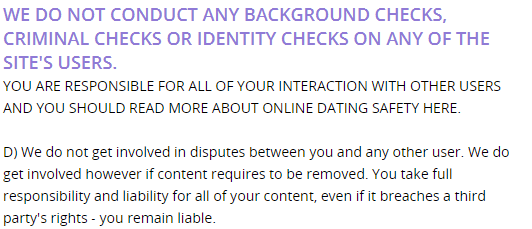 WivesGoWild.com Uses Account Upgrades to Fool Users
The promotional accounts serve only as baits. Usually, these options have privileges. Users ate getting used to them saying that they can send the messages for free, use the inbox for free, or send a large number of messages for free. They can search other user profiles and use additional benefits. Then, all of a sudden, you get that privilege taken from you. The hint here is that you need to get an upgrade. That's right – you must pay to get a date. So, no free memberships on WivesGoWild.com!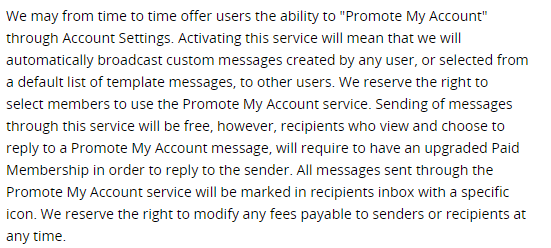 A very important point that you need to keep in mind if you're an iPhone user or if you're using the iOS operating system in any other way, for example on an iPad or on a Mac computer. Your Apple application for WivesGoWild.com is paid separately and cannot be refunded in the same way. No refunds are possible when you purchase the hookup app from the App store – you've been warned!

Date Booster Packs Sell Again and Again
Those hundreds of websites are not there for nothing. They actually serve the business purpose of Bulova network and the associated dating websites. Under the hoodwink of "Date Boosters" you're offered several monthly memberships for the same price on more than one of these networks. The promises behind this are that you increase your chances to get laid because you get access to two largest databases of members. Normally this is a complete lie because they share the same database. Having in mind that the app is fake that basic database is not too large!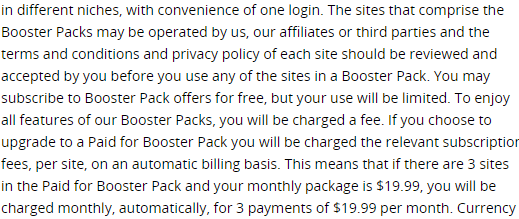 Yes, these boosters are not the only problem with WivesGoWild.com The main issue is related to Activity Alerts. The Activity Alerts are a clever way to wrap fake profiles and fake messages in one shiny promotional offer. It is difficult to recognize the same classic scamming methods for dating sites, however, dig a bit deeper and you'll pull the truth to the surface.

Price Tag
$4.07 for a three-day trial
$35.64 for a one-month subscription
$59.97 for a three-month subscription
$93.86 for a six-month subscription
Busted or Trusted?
Is there some truth to WivesGoWild.com? Yep, the truth is written in the above paragraphs. We warn Apple users once again to pump up their attention levels. Then, the rest of the protective measures are much simpler.