The only thing you are going to find with Localbangfinder.com is a surprise on your bank account. It is another one in the row of similar scams including virtual profiles called Love Stars that have the sign ? next to their name and work for the compo that runs the site. More often than not, they are just bots created by software. They are only a part of the problem created by the company, so let's see into that more.
Authenticity
That's the way Nautell works, by using software to take new members in and then forgetting that they exist, once they ask for a membership refund. It is the same story I hear all over again when people engage with deceitful dating sites that work with fabricated profiles. This company is also in charge of Localbangfinder.com and if you know how they work you won't need great explanations. But in case you need, read further below.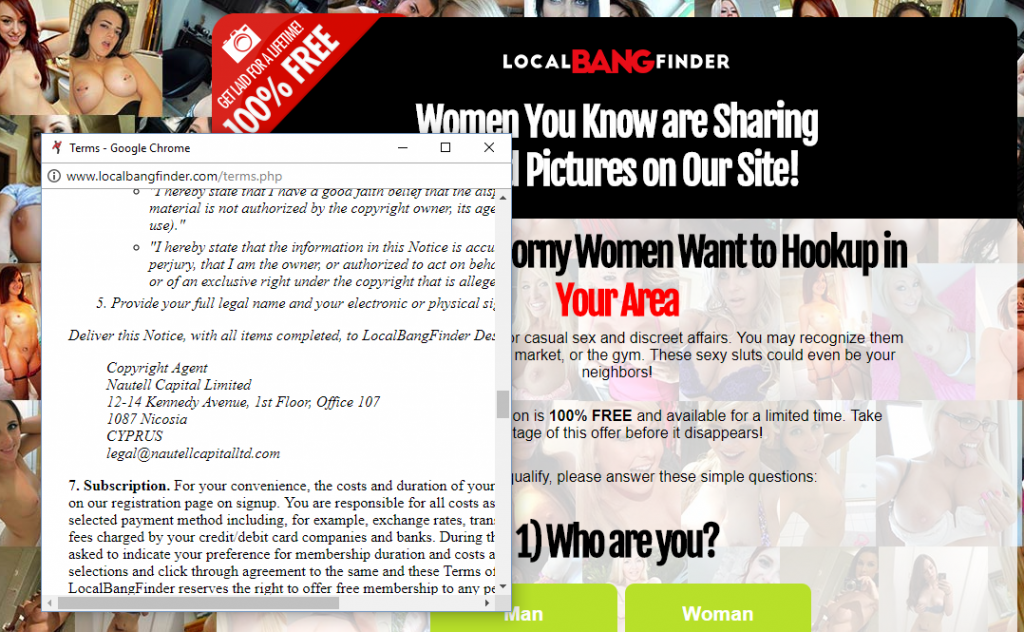 Why is Localbangfinder.com a Classic Adult Dating Scam
Don't expect definite results if you join this flakey website. And they are open and indecent enough to tell you that right in your face. So:
There is no service guarantee on Localbangfinder.com.
Their quote from the Terms and Conditions explains that even better:
"LocalBangFinder does not guarantee, at any time, either their paid or free membership holders, that the website will be fully operational all the time. Members may face periodic service interruptions or lost data. Please note that the Website and Services are an entertainment service. All profiles are provided for the entertainment of our members and our users. You are not guaranteed that you will find a date or that you will meet any of our members in person or that any given person or profile manifested on the Website or Services is available or interested in dating or communicating with you or anyone else."
Without too much repetition about the role of the fabricated profiles, look into the description of the main influence. However, don't think that it ends there. Sometimes, they also monitor the content:
"Our LS work for the site in an effort to stimulate dialogue with users and to stimulate user participation on the Website and Services, advertisement of the Website and Services, and the creation of user profiles. The LS also monitor user activities and communications to ensure compliance with our Terms and Conditions. You understand, acknowledge, and agree that the information, text, and pictures contained in the LS profiles do not pertain to any actual person or member, but are included for entertainment purposes only."
There are loose guidelines for sharing your email.
This reflects in three main aspects:
#1Your email address and all personal information you supply about that email address become site property.
#2 You give permission for disclosure and transfer of your email address and all other personal information to parent companies, affiliated and related companies, affiliates, agents and service providers for promotion purposes.
#3 You give permission for information sharing to marketing partners for offers and promotions via email, direct mail, or SMS.
You cannot escape the Love Stars.
They come as part of the overall deal in the basic membership: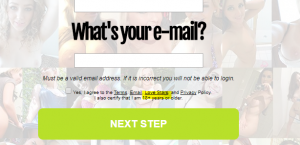 Price Tag
Monthly subscription to the main  Localbangfinder.com membership is $49.95
One-month subscription to Vibe Video is $39.61
Monthly membership to Video Erotic is $28.87
The $2.97 trial is renewed for the full monthly amount.
Busted or Trusted?
Have you had enough of the Love Stars scam? I sure hope you do. It is my last bit of patience but I can't seem to get rid of them because new variants of their rip-off fraud seem to be cropping up at every step. Just keep your credit card safe in your pocket.