This is an escort agency in Kuala Lumpur and at least it doesn't hide its true colors. Okay, only partially! It seems that by hiring a girl you'll get not only a blowjob, but also a part-time lover! S this what you are looking for? Most of my followers want to have great sex. They are looking for casual sex. Not for girlfriends. But I guess this concept could appeal to some users. Therefore, I made this Valentine Escort review from both perspectives.  
ValentineEscort.com Review: Part-time Lovers?
The agency is based in Kuala Lumpur. However, the girls are from everywhere. Most of them are Thai or Filipino girls. That's the information on the home page, and, hell, the pictures seem to confirm the descriptions. Girls are cute and sexy – the true Asian sweet type. Everything seems legit and real. But is it really?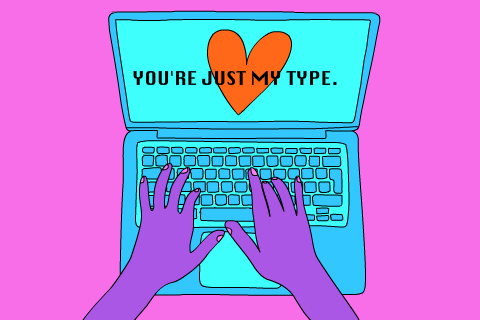 Although it looks like everything is fine, I have many reasons to doubt Valentine escort.
For example, the website doesn't have any Terms and Conditions. I often encounter dubious T&C but when there are none, something is definitely wrong!

Second, the contact details are via an agency. You can send a Gmail, use Whatsapp or phone the agency directly. Anyone could set up such accounts nowadays. There is no guarantee that the responsible people will be there when you need them or that you'll get what you asked for!

Third, I didn't see any Valentine Escort reviews. Does anyone even use this escort website? Or it's totally fake! It looks like there is another ghost town like Twin Peaks in Malaysia. It's probably located in the heart of Kuala Lumpur.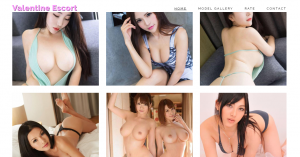 I wouldn't recommend using blank websites. Especially when there are no clear contact details!
Valentine Escort Review Packages
Here is what I mean by the website not hiding it true services. You get the description in the price. Each package includes a massage and a blowjob. But – hold on! There is no currency included, just plain numbers! This is a great opportunity for fraudsters. The fact that you don't know the specific scope of the service is a great moment for extorting more money from naive first-time visitors.

Don't let me start on the risks you expose yourself too when you hire brothel girls. Yup, this is a brothel, no doubt about it! Even if it carries the fancy name, it's still a whore house. Hey, do what you want, that's not any of my business, but take care to protect yourself from STDs and rip-offs!
Risks of Using Valentine Escort & Any In Kuala Lumpur
You probably know all the risks when you pay for sex. If you decide to go for it, make sure pay attention to all the moments I mentioned above. If you are against using fake escort agencies, try your luck on genuine dating sites (give these a whirl). There is plenty of choice for everyone, especially for those who love Asian girls!