We came across SmashYourFriends.com, an interesting looking adult dating website with many seemingly good-quality characteristics, but as it had turned put on many occasions when we have based our opinion on the surface only, SmashYourFriends.com is just another carefully designed rip-off tool. With more than its fair share of promotions and extra services for sale, the site will entice you to join to offer upgrades, cams and penis enlargement tips, along with the member database activity, just enough to keep you interested and not annoyed, until you fall for one of the offers.  
Authenticity
It all starts nice and easy, with a 4-step registration process and it looks like SmashYourFriends.com has one of the easiest sign-up procedures on the market. This is all good until you get transported to the member activity dashboard which overflows with ads and upgrade links.

What looks full of potential, is in fact not so unless you go for one of the VIP packages. We tried sending a virtual gift to a cute girl, replying to a message or even using the instant messenger – no action was possible without the upgrade which kept constantly cropping up on each click. There is more than one way in which SmashYourFriends.com is ready to play a dirty trick on you and rip you off. Let's find out how.
Why is SmashYourFriends.com A Fake Dating Service
You won't be able to avoid the marketing links even on your own but let us save you some time and help you visiting this fake dating service once and for all.
SmashYourFriends.com uses fabricated profiles.
With the aim to encourage customers into further activity and communication, they will be contacted by virtual profiles, so-called Fantasy Cuties, which can be alive as well as automated. These Fantasy cuties in fact run the site because they can send all types of messages and you must agree to their initial activity if you want to register – it comes with the subscription: "Fantasy Cuties functionality is offered to help the Service 1) enforce Service rules and policies, 2) monitor use of Site, 3) illustrate to users the features and communication tools of the Site, 4) enhance your online communication, companionship and entertainment experience, 5) and to promote increased use of the Site such posting of profile information and/or additional content to users' profile pages."

The site will renew your membership under the current rate.
This means that even if the rate changes (normally, increases) your credit card will be auto-charged unless you withdraw the subscription: "Monthly rates of your subscription will be automatically renewed at the rate specified on the site's JOIN page and your credit card (or other approved facility) will be charged at the then-current subscription rate unless you notify the Company that you are cancelling your subscription prior to the end of the preceding billing period. You are liable for any subscription charges incurred by you up to and until termination of the Service."

Private information can be transferred to other commercial partners.
Any piece of private info can be transferred to partners in the trade – also rented, sold, borrowed or put under varied commercial transactions not only for the site purposes but also to help the partners:"We may transfer or disclose information collected from visitors to our Web site to our employees and independent contractors, to our parent company, subsidiaries and affiliates, and to our consultants, other business associates, and suppliers, if the disclosure will enable that party to perform a business, professional, or technical support function for us, or if required to do so by law. We may also disclose information we collect from our site visitors to our marketing and business partners, who may use the information in connection with their business operations, such as to send marketing and other communications to visitors of our site."

SmashYourFriends.com avoids liability.
When you start communicating on the site, you are solely responsible for what you do with others. So, unless you know how to keep your back safe, we wouldn't suggest getting into too much intimacy or privacy with others on the site because there will be no support team to help you like top-class dating sites do. On this illegit dating site, you are on your own.

You will get bombarded with promotions and sales.
How about some XXX movies? Fancy visiting a cam room? You think your penis is too small? While you are browsing for members interested to get laid, you won't be able to avoid the boring ads, tips, offers, "discounts" and other commercial content. It is almost like it overtakes the main target you are after for – getting laid. This is why we don't place great value on the side of SmashYourFriends.com integrity, which is obviously just a huge con business.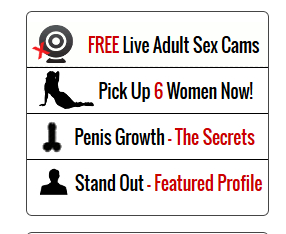 Price Tag
2-day trial is 890

1-month subscription is 2995

3-month subscription is 4995

6-month subscription is 6990
Busted or Trusted
It would have been great if online businesses delivered all that they promised to do. If this is true for any niche, it is even more valid for adult dating sites that are getting into the mainstream and more and more people are thinking of getting a membership.
We keep in line with the trends and like to help anyone who encounters a fraud – which is more often the case than it isn't. Make sure that you pay attention to similar providers like SmashYourFriends.com because somehow we feel the fake sites' businesses will not end with this one.