DeNiro marketing strikes with the age-old scam with the fake profiles created especially for the mature dating community. SnapCougars.com works with multiple scam methods – almost anything you can think of is found on this false hookup site  – imaginary profiles, cams, ads, hidden charges and much more. On top of everything, it is of very poor quality. The pictures won't load and the links don't work as they should. You'll see everything for yourself below.
Why Our SnapCougar Review Grade is "F"
As far as a genuine approach is in question, you won't find plenty of that here! Cougars are a well-used and abused dating community. Hidden charges are quite common. Fake profiles with varying names are like the alphabet of poor online dating. Ads and cams may not be the main point of the lies and the deceptions, but they are that much more annoying. Just when you thought things couldn't get any worse, you fund out that images and links don't work as they should! It's a hookup nightmare!
Why is SnapCougars.com Just a Dirty Old Fraud 
First of all, we've got used to being fooled by De Niro marketing. This screen, the numerous instant chat messages with the symbol of the cupids an the already checked payment boxes are a classic. Let's see how they work on SnapCougar.com
Online Cupids That Send Software Produced Chat
You will notice the irritating popups coming out at the bottom of your screen. Wow, you may think – I've never had so much success with online dating. How come I've become so hot? It's nice to have a positive opinion about yourself and high self-esteem, but it really shouldn't be based on your initial success on SnapCougars because the messages are made by computers, as are the fake profiles which serve for entertainment purposes only. Here is the proof: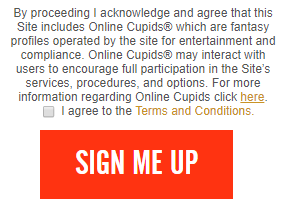 And while you agree with them at registration, you would have never guessed that the members' area is made only of those fake profiles. They send messages totally randomly. You will find out about this if you try to reply. The prompt for the upgrade will show up in a second.


You Need to Pay Interest if You Come Late with Payments
SnapCougars.com has some really funny ways of treating its customers. It generates a third-rate product, doesn't offer refunds and then asks you for interest penalties on top of the basic subscription rates. How big of a lie is this? There is a proof in the 30% discount offered to those that try and leave the site without any activity. They try to pull anything they can. Not to mention the automatic hidden inclusion of the access to two other fake sites!

Low-rate Ads Are All Over the Members' Area
You've got adult online gaming, cameras and other useless ads. It's like you've visited SnapCougars.com to rum some games, instead of getting some serious banging and superhot dates with even hotter milfs! There are no limits to the tricks  this nasty company uses.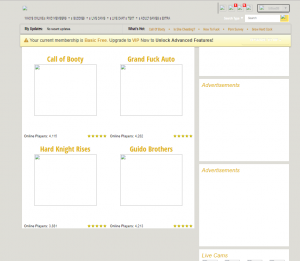 Cost to Join SnapCougars
3-day trial costs $1.95
1-month subscription costs $29.95
3-month subscription costs $49.95
6-month subscription costs $69.90
SnapCougars.com in Summary
SnapCougars.com is a blatant lie. It's of very poor quality, so you won't be even able to have some fun with it. It's a completely zero value time wasting. Unless you have plenty of that to spare, and no one really does, find better things to do and real websites for milf and cougar dating.