In case you thought that Nautell has left the business of adult dating, here is a proof to dissuade you. We have a new form of the FreeLifetime scam, this time with a fresh new screen called SlutSwipe.com. Don't be fooled by the new landing page because it is operated in the same way as the regular pages of Nautell that share the same name. The only difference here is that the front page uses some sort of swipe-like feature that reminds of Tinder – the rest is the same.
SlutSwipe Might Not Be Legit?!?
Once you click on one of the profiles by liking it or by choosing the option for registration SlutSwipe.com ceases to exist and leaves its space to Free Lifetime Fuckbook. Sounds familiar? I bet it does. In my career as a reviewer, I have seen a fair share of the same scam with many variants of the "free lifetime" scam – obviously because it works well. Just to get you closer to the scam, here is a screenshot from the redirecting page and a link to the "real" FreeLifetimeFuckbook.com.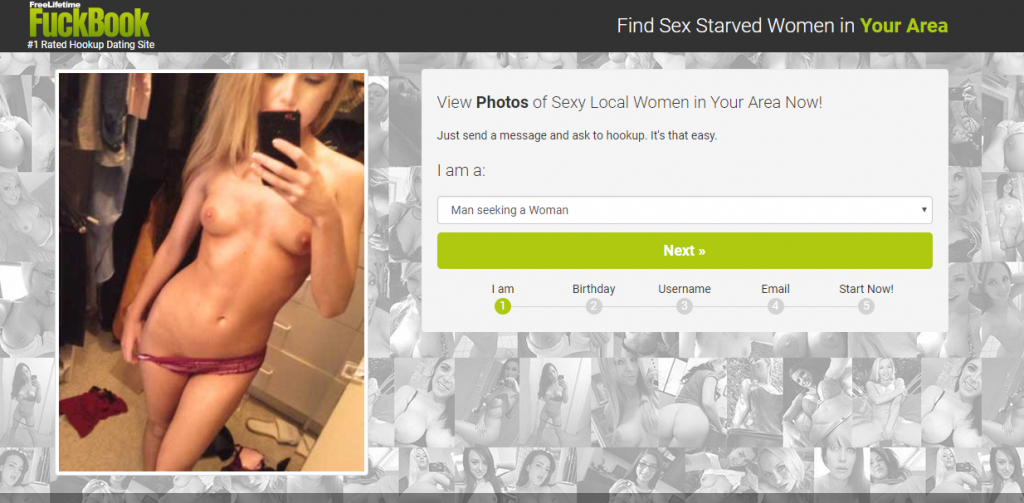 Why is SlutSwipe.com a Fake Dating Website
It is just another Nautell website.
Nautell is well known among the people who follow adult dating resources that it operates with a huge series of repetitive websites that use the Love Stars scam, apply electronic messaging and oversell the subscriptions with hidden check marks. If you just browse Adult Dating Patrol's scam and search for the 'Nautell' tag, you will be stunned at how many times they have abused it and, what's even more surprising, they don't seem to stop:

Love Stars are all over the place to entertain you.
Love Stars are fabricated profiles with an agenda. You have no chance of meeting one in real life while they try to chat you up, make you stay on the website for longer and pay more than a half's month rent for a monthly subscription. In addition, they monitor the content so no privacy is guaranteed. Here is a quote from the site regulations:
"You understand, acknowledge, and agree that some of the user profiles posted on this site may be fictitious or models or bots related to our "Love Stars" ( ) program. Our LS work for the site in an effort to stimulate dialogue with users and to stimulate user participation on the Website and Services, advertisement of the Website and Services, and the creation of user profiles. The LS also monitor user activities and communications to ensure compliance with our Terms and Conditions. You understand, acknowledge, and agree that the information, text, and pictures contained in the LS profiles do not pertain to any actual person or member, but are included for entertainment purposes only".
The virtual profiles use electronic messaging.
There is nothing wrong with electronic messaging per se but when it is created by a computer and send to multiple users at once without any intention to offer any real hookups but only rip off users with sums as large as hundreds of dollars, it doesn't sound tasty to me!
Here is how SlutSwipe.com works that out in the Terms of Use:

Third-party links are unsafe.
Actually, this is where the greatest potential for scams lies – when you click and visit alternative providers that have nothing to do with the site itself but just use it to promote services, you have no guarantees that you are getting a fair and secure deal. In fact, this is stated in the regulations as a means of avoiding responsibility:

Price Tag
Gold deal for FreeLifeTime FuckBook
2-day free trial membership
$49.95 for a monthly membership
VIP deal for FreeLifeTime FuckBook
$1.96 for a 2-day trial to VibeVideo.com renewing at $39.61 for each month
$28.87 for each month on VideoErotics.com
Busted or Trusted
I have no intention of getting in this mess and I would advocate for severe avoidance of this site because you never know what may come to the mind of Nautell and who can become their partner. Way too expensive and way too fraudulent for it to work.