For fans of big beautiful ladies, there is nothing better than watching hundred of sexy pics of their plump bodies and then getting the chance to chat and date them for casual sex. Will this happen on SelfieBBWs.com? By having a look at the things stand out now, there is no great chance of getting too much sex on this fake dating platform. It is a rip-off we have seen many times before under different disguise. We want our readers to avoid disaster by any means If you follow these simple rules plotted by our team, you will avoid them and find great dates with real women.
Authenticity
SelfieBBWs.com uses the standard rip-off with the fake promises of free membership, then delivers a paid subscription for discounted rates, then amps it up again after six months when you almost forget that you've paid the $70 for half a year, and notice that you now need to pay $180 for six months! On top of that, you won't even know if you are talking to a real woman, you might as well be talking to a bot all the time, who is only ripping you off for an upgrade.
Why is SelfieBBWs.com a Deceitful Dating Website
Like many other from its network, SelfieBBWs.com uses fake profiles.
These are either employees or contractors engaged to entertain users. The imitate real humans and send automated messages increasing interaction: "You comprehend, acknowledge, and agree that no in-person meeting will ever happen between You and the people providing Fantasy Cuties functionality, and that the interactions You have via Fantasy Cuties functionality is for entertainment purposes in addition to encouraging participation in our Service and to help monitor use of the Service. You are not guaranteed a response to any interaction You initiate with an Fantasy Cutie profile or any other profile."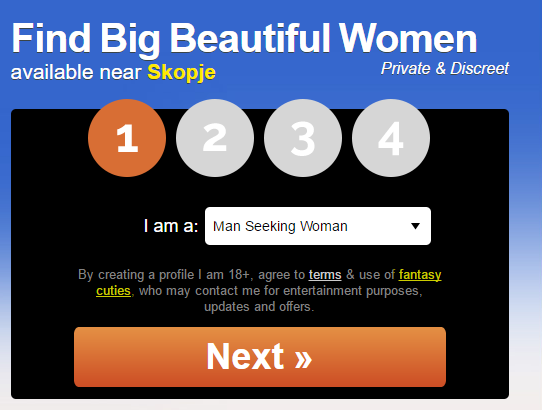 SelfieBBWs.com uses SMS texting paid in tokens.
You not only need to pay for an alternative SMS program, but you are under no protection whatsoever by relevant commercial programs that govern the site. The more tokens you buy, the less the charge, but the communication may also result in extra data charges. "Once the Member confirms his/her mobile number (remember: Members' phone numbers are kept strictly confidential), another pop-screen will display with the "Token Packages" then available, because Members purchase SMS Tokens to use the SMS Program service

SelfieBBWs.com rips you off big way. 
Besides the free dating claims, there is something else you should keep in mind on SelfieBBWs.com. You get offered a promotional package, only to discover later that you are overcharged for the full amount once the subscription renews This means that what cost you around 12 bucks per month will later cost you around $30.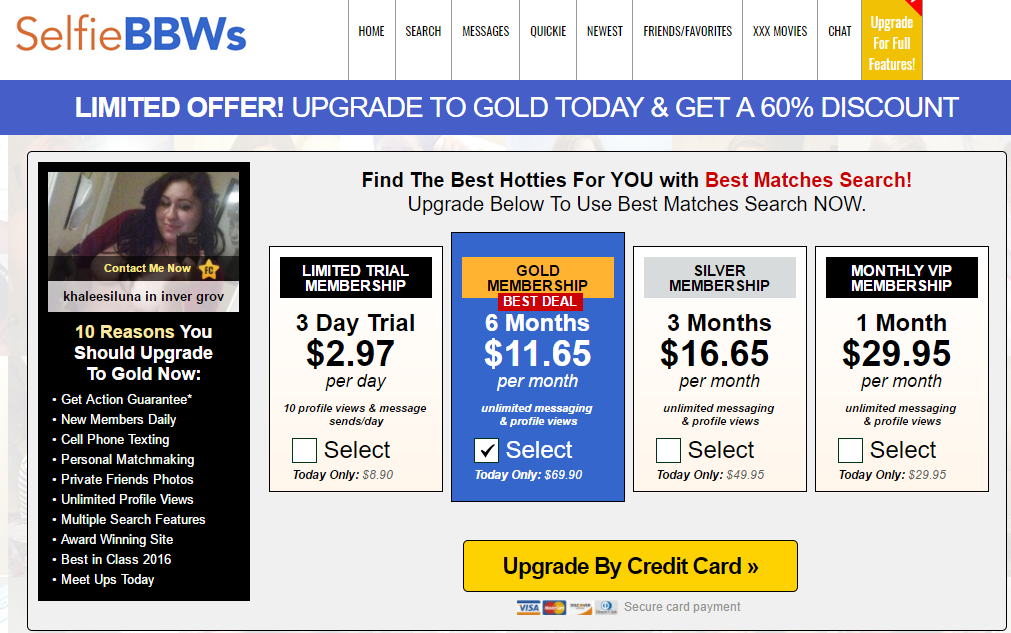 Here is the explanation of the fees, when you actually start filling out the credit card page: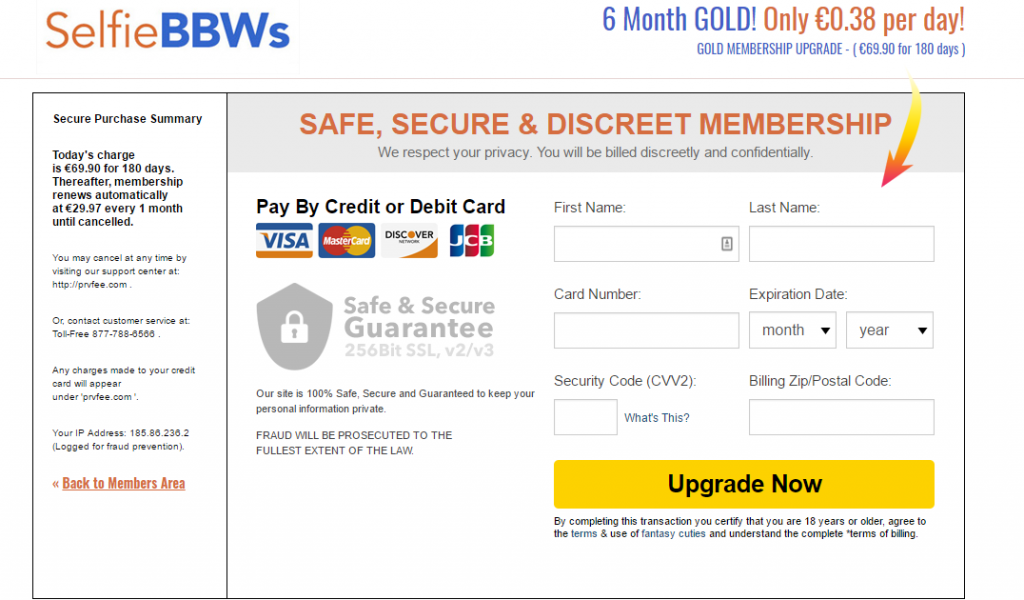 Price Tag
Three-day trial is $8.90
Monthly subscription is $29.95
Three-month subscription is $49.95
Six-month subscription is $69.90
Busted or Trusted
SelfieBBWs.com is undeniably and utterly a scam. This big rip-off will cost you hard, and if you don't like following rules, you can do the investigation yourself. but we are not so sure that you will end up in a wonderful place. Don't let those pictures of hot big boobs and booties take you into imagination land where taking the credit card out of your pocket is not so difficult. Make sure that you read this first, and then make your trial tours yourslef!