Mytilene.fr is a specific dating website because it's focused only on women. Surprising, right?! We don't find that often. Usually, most dating sites target man, but that doesn't mean that there are no exceptions. Mytilene.fr is one of those exceptions. It's actually a French site but you can easily use it if you apply the Google Translate option. If you know the fake policy of Together Networks, you will soon enough discover this is one of their products and all your hopes of dating a French woman will fall into pieces.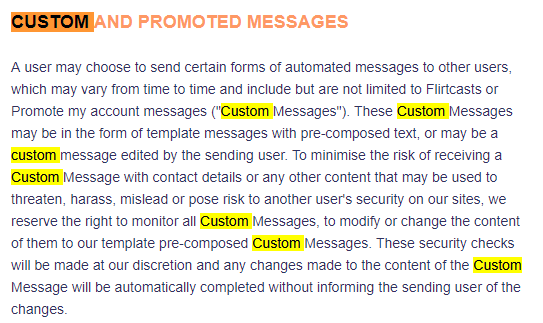 Why is Mytilene.fr a Fake Dating Website
We don't have any great news to tell you because all aspects of the fraudulent policies created by Together Networks Limited are there. You will see anything from the date boosters to date bundles, SMS paid services, premium services for Australian customers (we really don't know what that has to do with the French platform but anyway, there they are). Mytilene.fr also uses Activity Alerts and sells cam services across the platform. Let's find out more about some of these main features.

Thinking of a French name and attracting a French audience means nothing when you keep all other elements of the website. The design and the interface are like all other Together Network Ltd products. You can easily spot that we are seeing the same product in new colors and in the French language. Of course, if you're a French person and you hope to get laid with the French woman here, you'd hardly notice the truth. This is why we exist  – to avoid the scammers on Mytilene.fr about meeting French women online.
Duplicate Websites or Group Companies
Duplicate websites are called Group Companies. They work under the same umbrella using the same pictures. Poor French people who hope to find real French women here – most probably they've never seen this website before. Duplicate websites are not a problem per se – only if you bring them into connection with the duplicate membership. The duplicate membership is made to sell you the same service but for more money you give.
Paid SMS Packages
You must pay for the SMS feature! So, not only you are paying for the duplicate content and pages three times, but you also need to pay for SMS services. This is really unusual especially if you can see that the Terms and Conditions on Mytilene.fr contain another provision where they offer another package for Australian customers. Who knows what will happen when we find our what Together Networks will do when they dedicate a website to Australians? They really need to be extra careful!

Webcam Profiles Among the Real Women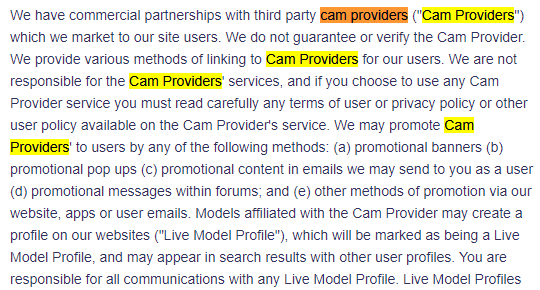 In fact, selling the cam services is the main product on Mytilene.fr. The dating site reserves the right to create cam profiles, charge you for them and use them with the other profiles in the main members' area. You might not even notice that you're getting messages from a cam room member: You will start chatting with her, get ripped off, not only with the main subscription but also with the cam room tokens.
Price Tag
$4.07 for a three-day trial
$35.64 for a one-month membership
$59.97 for a three-month membership
$93.86 for a six-month membership
Busted or Trusted?
Mytilene.fr tells a cool story that it caters to French women. But don't fall for the exotic promises, you won't be able to find anything here that resembles a real woman. On the contrary, you will find all fabricated chatbots by Together Networks Ltd, as well as the rest of the overpriced content.