Have you seen the workings on Nelfor? Or the similar partner companies that use the same tactics? Well, here they are again on MyLustyWish.com, but under the guise of some of the other companies. At least they do recognize that they are working on a network of websites and that you may crop up on some other hookup site even if you haven't joined the service. On top of the fake and copied profiles, you will need to stay safe from the marketing communications and the third-party providers.
Authenticity of MyLustyWish In Question
No word of authenticity on MyLustyWish.com! Just follow the screenshots we have provided in the next section and try to find a resemblance to the rest of the reviews we have prepared on Adult Dating Patrol. You will find at least 20 reviews that are from the same company! So, just by the looks of it, the hookup site does not provide a lot of confidence in its genuine intentions. As a matter of fact, we don't doubt that the site is a scam, but we work to help you so – here we go!
Why is MyLustyWish.com a False Hookup App
MyLustyWish expressly states that it uses multiple methods to entice users into joining in, but for what? Will they get anything with the not-so-cheap memberships? Let's find out?
Privacy Risks on Multiple Sites With Duplicate Profiles
As mentioned above, MyLustyWish.com works in a network. The problem with the network is that they frequently change the running companies. When someone gets to them for the first time, they may look really spectacular. People don't suspect that they are being duped and become an easy target. So, when the company changes and uses the same interface, it is even more difficult to get to the core of the scam. But, this image may help: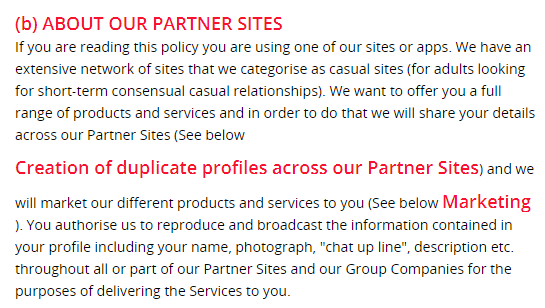 MyLustyWish.com Uses Interaction Boosters Called Activity Alerts
Now, here we come to the worse part of the scam called "Activity Alerts". These alerts are what you will find on other fake hookup sites but under different names – love stars, fantasy cuties, online cupids, emissaries and beyond. In fact, they are a combination of marketing communications, computer-generated messages and fake profiles and virtual bots, using the same method.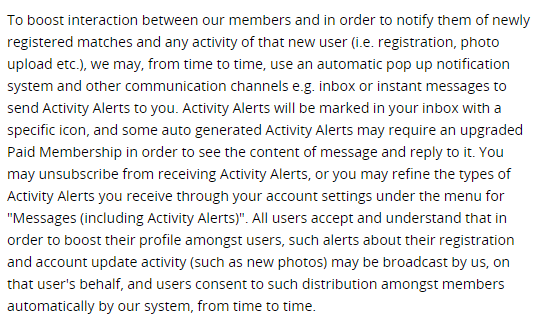 MyLustyWish.com Sells Commercial SMS Chat Services
Be careful, because not only will you chat with fake profiles, but you will also pay for that. On MyLustyWish.com you, the basic subscription is not the only charge. You also need to pay for SMS tokens that are non-refundable. They are not calculated in the same basic monthly subscription and are just another way made up by MyLustyWish.com to trick you to pay more.

Price Tag
3-day trial costs $4.07 (renews for the full monthly cost)
1-month subscription is $35.64
3-month subscription is $59.79
6-month subscription is $93.86
Busted or Trusted?
MyLustyWish.com is a bunch of good-looking design elements and a plethora of fake moments underneath to gather as many dating newbies as possible. Regardless of the way it looks stunning, it is rotten as an old tomato. Sometimes, all is not as it looks! You may have known that already for the real life, but you should know it even more for the virtual world. Keep away from MyLustyWish.com!