MyHotBook.com is not a real hookup site and we are not the only ones thinking that. Even if you are not an expert in casual sex dating, you will agree that this is a full-blown scam once you try browsing through the profiles for a while. Your efforts will lead nowhere but in empty links, fake photos, and other fraudulent adult dating websites.
The Authenticity My Hot Book
Authentic dating is impossible on MyHotBook.com. Not only will you not be able to grab yourself a hot one night stand, but you will also miss on the average chat and flirt options available from other hookup apps with poor credibility. You may be also aware that Adult Friend Finder manipulates its users by selling extra ridiculous features, such as profile highlights. They cost almost a half monthly membership!
Why is MyHotBook.com Just a Fake Hookup Site
Apart from the poor looking interface and the terribly unpleasant user experience, there are additional ways to suffer on MyHotBook.com. Have a look at them below.
MyHotBook.com Leads You on to AFF
If you try to select one of the profiles or to join this adult site for dating personals, the link will redirect you to the landing page of Adult Friend Finder. That is not the story, however, if you try to click the site documents or other administrative links.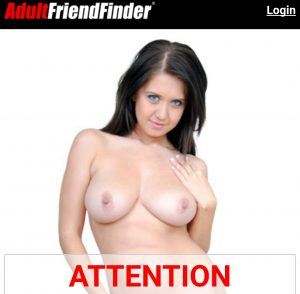 You Can't Read the Terms of Use and the Privacy Policy
Obviously, theer\\re is something very fishy with the attempts to register or to read the regulations for registration on MyHotBook.com. The IP address of the host is unrecognized. Whenever I see this on the web, I get very suspicious in the business that I am dealing with. It has happened more than once on rotten adult dating apps. The ways that they can invent to scam you are truly unique!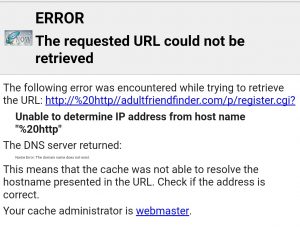 These Are NOT Real Women at MyHotBook.com
You won't end up getting laid by clicking on these profiles. The best thing that can happen to you is to end up nowhere or get the infamous Internet error 404. The worst that can happen to you, though, is landing on a sex cam site (plenty of those are related to AFF and inversely, to MyHotBook.com) and paying for way more than what you have bargained for: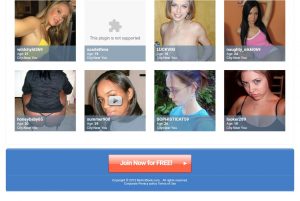 This Hookup App Has Been Smashed to Pieces by Review Squads
When backed-up by a bunch of other similar opinions, the verdict gets even tougher. By reading these reviews below collected from other reputable feedback creators for scams on adult dating sites, you will learn a lot more about this world. Experience and knowledge accumulated together make a strong shield against phony websites and illicit hookup apps.
Review #1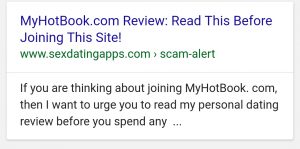 Review #2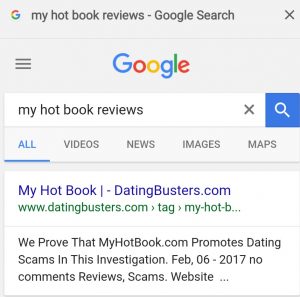 Review #3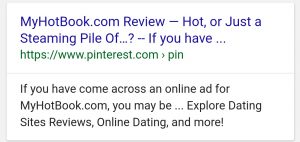 Price Tag
Membership prices are borrowed from Adult Friend Finder since the only place where you can end by visiting MyHotBook.com is on AFF:
One-month gold fee is $32.39
Three-month gold fee is $64.75
Twelve-month gold fee is $174.77
One-month profile highlight is $11.78
Three-month profile highlight is $29.16
Busted or Trusted?
No doubt – MyHotBook.com is busted to the bone. If you want to stay away from spending many hours on useless attempts to get laid, don't even try to click on the false links. To avoid expensive webcam tokens, keep your fingers away from the questionable profiles. Educate yourself and stay scam-free, sex-rich and well-equipped with knowledge of legit adult dating sites: