Many followers of online dating services prefer finding older women to date from time to time, if not all the time. As a matter of fact, a lot of them join adult dating sites just because they have the fantasy to have sex with an inhibited mature lady who will make many of their sex dreams come true – sometimes it is impossible to have the best sex with younger girls because they are less adventurous. This is why we included MiIftastic.com among the reviews – just because we know that you care and because we try to provide high-quality, genuine and authority resources to find booty call dates.
Authenticity
It turns out that Milftastic.com is more sarcastic than fantastic – at least when you see the strange ways it presents the information that it doesn't charge anything when you will, in fact, get billed with at least $39.95 dollars. On top of everything, you will not be able to avoid the annoying cam requests and you will need to be extra vigilant because of the very limited privacy and security measures.
When you join Milftastic.com it is like you have sold your soul to the devil because your profile stays in their possession forever!
Why is Milftastic.com an Illegitimate Dating Service
This is why Milftastic.com's only purpose is to sell services and use your data as a bait for new products and as a prey for partnering with other companies that apply the same methods:
This dating site for dating mature women uses advanced software for tracking info called" web beacons"
If you thought that the only tool that follows your moves around to keep track of your browsing habits and use that as a tool to sell you new products and services – think again. Now Milftastic.com, along with the partners from the network uses web beacons. That is right – we needed an explanation, too: "A web beacon is a programming code that can be used to display an image on a web page, but can also be used to transfer your unique user identification to a database and associate you with previously acquired information about an individual in a database. This allows I&L to track certain websites you visit. Web beacons are used to track online behavioral habits for marketing purposes to determine products or services you may be interested in. In addition to using web beacons on web pages, I&L also uses web beacons in email messages sent to individuals listed in I&L's database."
Milftastic.com keeps your profile info forever.
You may ask to have specific information removed from your profile, but not all of it. You can unsubscribe from the main list, but not from the database. You can send a request to customer service to have you removed from the database, but not forever. Have a look at how is this practice set in the site policy:

Also, have a look at all additional ways of collecting personal info:

Milftastic.com has a NO REFUND Policy.
Unless you meet strict criteria, you can forever say goodbye to the money paid for the subscription – a quote from the site documents includes the following sentence: "Milftastic does not provide cash refunds. We may, however, grant credits in the form of free monthly memberships to resolve customer service issues. The billing system used by Milftastic or our authorized agents provides extensive credit card fraud protection measures and our site include many features to protect users from accidental charges. Therefore, refunds to your credit card will be provided only under the rarest of circumstances such as persistent technical problems originating with our equipment."
You will get cajoled by fabricated profiles called "Milfstars".
Milfstars is the trademark name for the fabricated profile invented to encourage new users to pay a subscription and is in not wy different from other same virtual profiles called cuties, angels or emissaries. They are multitasking but their main goal is to sell you something you think it is for free: "MilfStars may also provide to You, or enable You to receive, digital introductions to some Members. MilfStars™ may also be employed to enhance online relationships, encourage active participation in MILFTASTIC.COM or discourage inappropriate behavior".

Milftastic.com uses milfstars for electronic messaging to sell you services.
If you are not aware of the extent of the program manipulated by the fabricated profiles, here is a quote from the site to bring you down to earth: "By agreeing to these Terms and Conditions or by otherwise becoming a Member of MILFTASTIC.COM, You hereby authorize, MILFTASTIC.COM to use or allow, in its sole discretion, one or more MilfStars™ to communicate with you via email, an instant messenger program, or by any and all other means now known or hereinafter invented for the purposes set forth above, any other purpose set forth in, or consistent with, these Terms and Conditions or any future modifications hereof, and for any and all other lawful purposes.:
Milftasrtic.com sells cam services.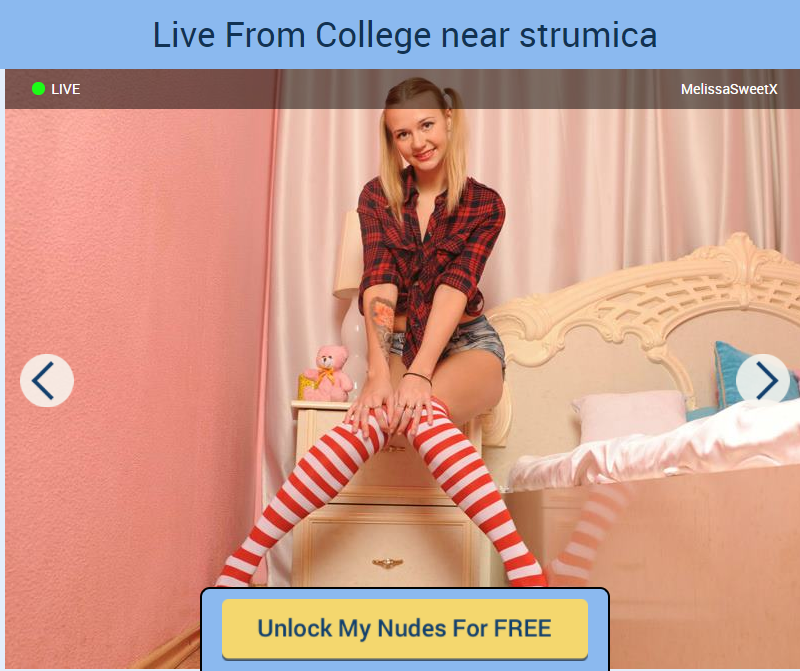 The problem with cam services is that you can never be sure if you are chatting with a cam girl, a "milfstar" or a real person – using cams is possible on any of these communication channels, and it is exactly the reason why it is so unclear – just so you fall in a trap to pay more.
Price Tag
Milftastic.com claims it is free, but you can't do anything without giving a credit card. It is almost incredible how you get charged at least $39.95 per month until canceled  – only because it is falsely free: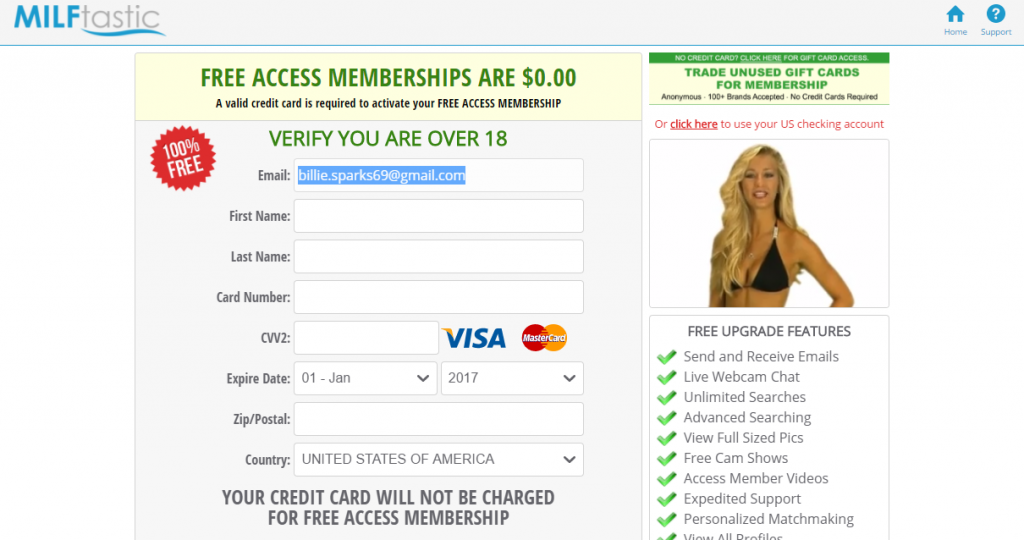 Busted or Trusted
Milftastic.com is not a credible dating site for meeting fine older women – it is a scam that uses no-straightforward charging methods, sells cam room services and can compromise your privacy. Unless you are prone to taking risks, don't give info here – don't even sign up because you will not be able to retrieve your information.
Be careful that you don;t get extra chargin the cam rooms thinking that you are chatting with a hookup prospect. It is easy to get dizzy when you are all horny!