Finding new sexual encounters could be as easy as using your smartphone. However, public health workers traditionally wonder if there's a connection between STD outbreaks and dating apps. The signs seem to point to yes. Overall, the hookup culture corresponds to an increase in STD rates nationwide.
Since STDs are on the rise, you must protect yourself and get tested for sexually transmitted infections regularly. Your sexual health is important, and it's easier than you think. Though you can go to a doctor for tests, you may also choose online testing kits.
It's important to understand how dating apps work and know that they've changed how people hook up. Let's focus on the connection between spreading STDs and using online dating sites!
What Are Dating Apps? How Does It Work?
If you have never used an online dating site, it will work similarly, regardless of the one you choose. You'll sign up, create your bio and profile, and connect with potential sex partners online.
Two Stanford students in 1959 used an IBM 650 computer with a punch-card questionnaire to help match women and men. Just a few decades later, Match.com became the first online dating site for the world.
Dating apps like eHarmony and Match.com often focus on connecting people who want long-term relationships. However, Tinder and Grindr are hookup-oriented. Some people do seek out long-term relationships, but most want to find sexual partners.
Tinder
Gen Z and Millennials tend to use Tinder because it's the most popular. Roughly 60 percent of all Tinder users are under 34 years old, but 35 percent of them are between 18 and 24, and 25 percent are between 25 and 34.
Roughly 75 percent of all Tinder users are male. However, there are more than 75 million active users each month, which equals one-third of all dating app users worldwide.
Tinder features the famous "swipe left or right" method, and users move right when they like a person's looks. Though the bios can be helpful, you only get 500 characters to wow the crowd.
Overall, the app is location-based and works in real-time, so it's much easier for people to find others who live close by to them.
Bumble
Many women are tired of the traditional hookup culture that comes with these dating apps like Tinder. Bumble is a new option. It's woman-centric and was created in 2014 after Whitney Wolfe Herd, a Tinder co-founder, had a public rift with the site.
Bumble is 100 percent woman-centric, and women must make the first contact or send the first message. Essentially, this prevents ladies from getting unsolicited photos or harassing messages from men.
Though Bumble began as a dating app, it's become part of the healthy online communities initiative. Primary users are anywhere from 18 to 34 years old.
Grindr
Joel Simkhai revolutionized online dating for gay and bisexual men in March 2009 when he introduced Grindr. This is another location-based, real-time dating app for transgender, bisexual, and gay men.
It was the first of its kind when it went live on the App Store. Now, in 2023, it has more than 11 million active users each month, and about 80 percent of the user base is under 35 years old. Grindr emphasizes privacy and offers features to let people "unsend" photos and messages. Likewise, they can block users from taking screenshots of the messages.
Hinge
Hinge promotes itself as the dating app that wants to be deleted once you make a match. Justin McLeod created and launched the app in 2013 for people in Washington, D.C. It was an iOS-only platform. However, it's spread to Canada and the rest of the United States.
Initially, you found it as a plugin for Facebook, but now it focuses more on long-term dating. Men who have sex often will find plenty of women interested, tough.
In 2020, Hinge had six million active users each month, and the user base is primarily Millennial-heavy. About 90 percent are between 23 and 36 years old. Likewise, 50.2 percent are female, and 49.8 percent are male.
Match.com
Match.com was praised as the first dating site in 1995. However, the company behind it has operated and owned many dating sites, such as Tinder, OkCupid, and PlentyOfFish. Roughly 25 percent of the user base is under 30 years old, and 48.6 percent is 30-49.
However, people aged 50 and over are turning to it now more than ever to find love. Most of the users are childless and educated.
How Dating Apps Change How People Hook Up with Multiple Sexual Partners
Previously, people met at clubs or bars, through family and friends, and at schools and activities that involved similar interests. Most of them met because they had at least one thing in common.
With the rise of online dating apps, that has changed. Finding sexual partners is much easier, and the question remains: have STDs and dating apps risen in kind?
People no longer have to put in much effort to find a sexual partner. Instead of trying new things or going out to meet others, they can swipe right on their smartphone apps to find a hookup. It's becoming way too easy to find partners through these sexual networks, and anonymous sex and no-strings-attached hookups are the norms.
Plus, people are now hiding behind technology. Visual appeal and superficiality impact how dating app users evaluate potential partners. This will contribute to the NSA (no strings attached) and anonymous hookup culture that's evolved because of Tinder and Grindr.
Some people do use dating apps for long-term or monogamous relationships. However, young adults mainly use them for casual sex. If it leads to something more, they might be okay with that, but it's not the main goal.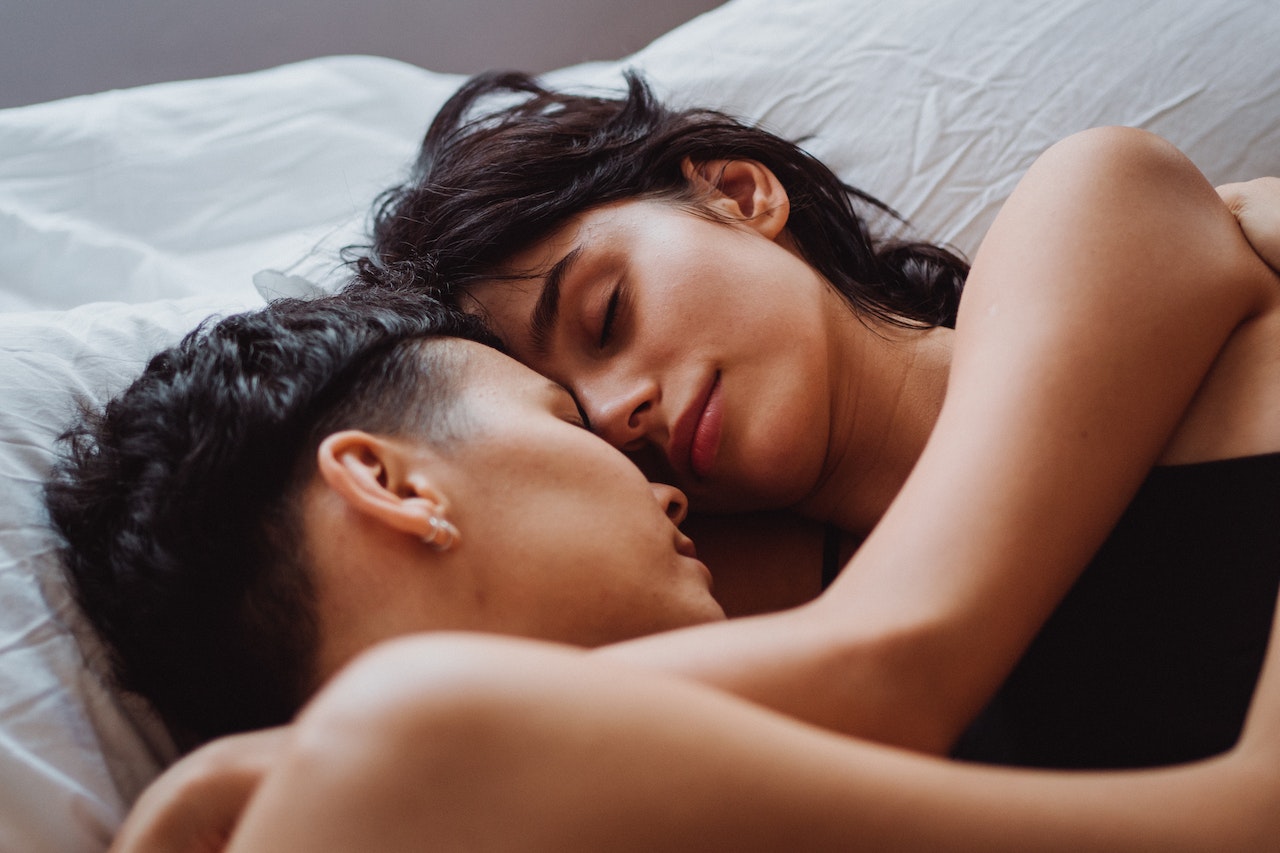 While the proliferation of geo-location apps and websites makes it easier for everyone to connect in a lonely world, it's had other unintended consequences. Research indicates that people who stay active on dating apps have more sexual partners, more frequent sexual encounters, more unprotected sex, and more partners with HIV or sexually transmitted infections.
Ultimately, they are putting their sexual health at stake and risk getting a sexually transmitted infection or spreading it to others.
Are STDs and dating apps connected? Experts seem to think so. Health advocates from the CDC show that numbers for gonorrhea and syphilis have increased from 2016: 45 percent and 52 percent, respectively.
Congenital syphilis is another huge problem. This STI causes severe issues for pregnant moms, increasing the rate of deaths and stillbirths among babies. Those numbers are up about 235 percent since 2016.
Another issue contributing to the rise of STD numbers is people who don't care about their health and have a lack of sex education. You can get an STD from anal, oral, and vaginal sex; sometimes, close skin-to-skin contact, such as kissing, can transfer the infections.
Getting routinely tested is prudent and easier than you think. Many websites let you order tests immediately and get confidential results about your STI status in as little as one to three days.
Can Dating Apps Curb the Sexually Transmitted Diseases Numbers?
The companies that operate and own popular dating apps like Tinder, Grindr, and Bumble don't want to admit that the platforms might help curb the spread of STIs. The first thing is to talk to your partner about sex.
Dating apps often contribute to the problem, but they could be part of the solution by bringing awareness to unprotected sex risks and the benefits of safe sex.
Public health officials in West Virginia found that the cause of higher syphilis infections was because men had sex with other men. Tinder didn't agree to offer free advertising, but Grindr made safety a priority, letting health officials advertise for free. Over 70,000 users saw the ad for six months, and 3,500 clicked through to reach the resource page. That tactic worked!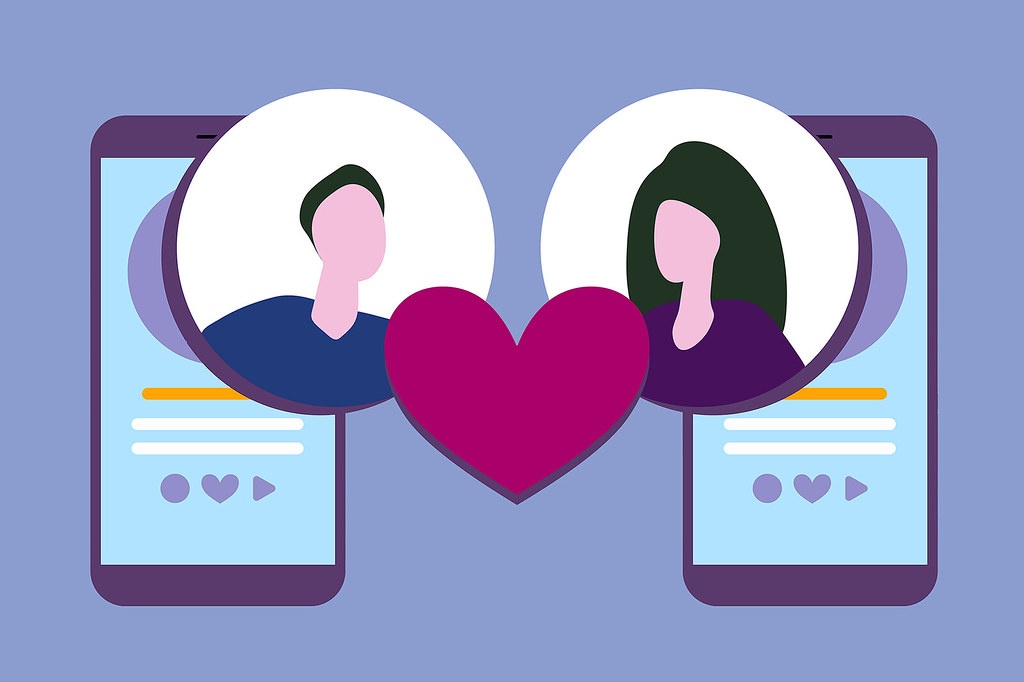 Sexual Health Dating Apps
Technology and dating apps go even further. Men who have sex with STDs have options just for them. They can date and find true love in a safe and non-judgmental way. Here are some statistics from the CDC (Centers for Disease Control):
42.5 million people have HPV (Human Papillomavirus)
984,000 people live with HIV
18.6 million Americans have HSV-2 (genital herpes)
Dating is difficult enough, but it's even harder when you have to tell partners you're positive for STDs. However, an STD dating app is the solution. The best ones focus on your intentions and personal preference. Here are the most popular:
POZ Personals
POZ Personals features a large user base and offers information about living with AIDs and HIV. Plus, you can see someone's HIV status on their profiles.
Meet Positives
This dating app is free to use and offers many sexual orientations and demographics. Plus, you get resources, support, and information, regardless of your HIV status.
PositiveSingles
PositiveSingles has over one million members, and they all have chronic STDs. It offers many resources and 60,000 success stories of people who found love on the site.
Final Thoughts about Hook Up Apps and STD Risks
Research is limited about the connection between dating sites and STDs. However, apps facilitating the anonymous hookup culture often lead to unprotected sex and higher STD rates. It's best to protect your sexual health by getting tested regularly!