Regarding dating websites, finding one that works properly and is legit can be a little daunting. There are many scams on the internet, but this review will be about L8r, the dating site. This website is brand-new, so there needs to be a new review to go along with it.
To learn more, continue reading below.
Is L8r Legit?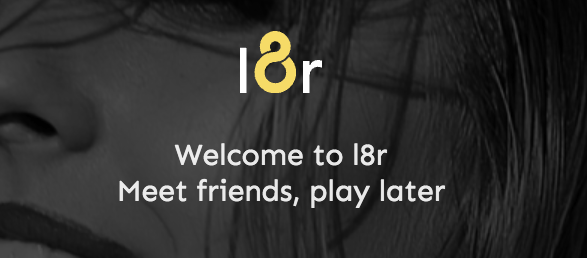 One of the first questions people think about when they come across L8r is, is L8r legit? Well, the short answer is yes. People's data is protected, and they are anonymous to anyone who is not a member of the community. This means that the company wants people to feel safe on the website.
No one wants to feel like anyone can access this information without them knowing. Additionally, the team works tirelessly to eliminate any scammers or spam accounts. Like all online dating websites, there are always fake accounts or people trying to make a quick dollar out of an innocent person.
L8r does not stand for this behavior, which is why the team continues to work to kick all these people off of the website right away. Also, the team tells members that if someone asks them for money, they need to be aware that they might be scammers. This shows members that L8r does care about the people who sign up for the site.
What Are Some Features You Can Find?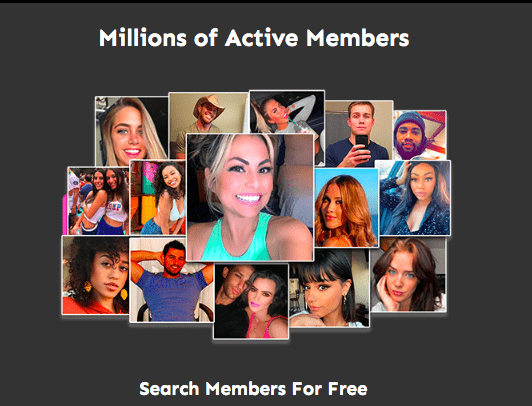 There are many different features that people can use when they operate L8r. Below are some of the many features that are found on the website.
Filters
When someone is signed up to the website and ready to use it, they will see that the basic search criteria are simple and easy to use. People can filter their searches by gender, age, photo, and if someone is currently online. Extended search options are available for those who want more specific details.
This is an excellent way for people to ensure that they are filtering out people that they do not want to speak to. The mechanics are simple enough for everyone to understand how to use.
Regional Searches
There is a regional-specific setting that can be used. Usually, it is hard for online members to find people nearby on other websites, but not on L8r. Now, people can ensure that they are only searching their location, so they won't end up being paired with someone many miles away.
Priority List
Another great feature that people can utilize on this website is the Priority List. It can be hard to stand out amongst the many people on the site, but there is a paid option for those who want more people to find them. Once someone pays for this service, they can ensure that their profile will begin to pop up more on search results.
Profile Video
Another exciting thing that L8r offers is a profile video. Sometimes, a photo can get boring, or people may not feel that their personality is properly represented. However, L8r does allow people to make a profile video, which is a great way to showcase someone's personality to onlookers. Also, it is just a nice touch by L8r because not many websites offer this feature for profiles.
Blocking
Blocking people who are annoying someone is always appreciated, especially on sites like L8r. When using the website, they can block people from messaging them, so they won't need to be bombarded by people who do not want to speak to them with respect or are not interested.
Group-Chat
Not many websites offer a group-chat option, but L8r does. People who want to chat with a group and start a group-chat feature where anyone who is in that group can have a conversation together. This is a great way to build new relationships and have fun!
Advantages to L8r
Even though there are many features to L8r, here are some of the main advantages that people will enjoy using:
Live Chat
Having a live chat is one of the best advantages of L8r because it allows people to converse right then and there. People don't need to wait for messages to come in at strange times. Instead, they can talk to the person that they are interested in right away.
Well Established Site
This is a website that has a privacy policy put in place and upholds everything that the team claims. Also, there is a team that works hard to get rid of any spam accounts because they understand that people do not want any of that when they are trying to connect with a real person.  The main thing we say when we do app reviews is that we try hard to find sites that eliminate spam.
Profiles Are Private
When someone is searching for a potential match, this does not mean that their entire profile is open for everyone to see. This is a good way for people to continue to leave a bit of mystery and to guess before accepting someone's request.
User Registration
Someone who wants to sign up for L8r doesn't want to sit around and wait for days for everything to be set up. That is why people will be happy to know that the company has made the registration process smooth and simple, so everyone can enjoy the site without waiting.
Customer Support
The customer support team is always available and ready to help every person who needs it. They are kind, passionate, and knowledgeable about the site, which helps when someone is having a problem.
Conclusion
There are many different dating websites online, but L8r is a dating site that people can use without worrying about who is there. Since the company ensures that all profiles are real, every member will feel safe using it. Also, this review has shown that the website is legit, which should bring peace of mind to people who are wondering whether they should get involved with L8r.
When it comes to finding the right person, everyone deserves to have a chance. With so many different people on the website, there is sure to be a person for everyone to speak with.