Have you heard about the new dating site called Face to Face? It's aimed at people who want to meet up and not just trade messages all day. Today I'll cover everything that goes into the FacetoFace.com website, including how to sign up, how much it costs, and how their customer support team has been doing so far.
I've been on this site for a few weeks, and this is my unbiased review.
Should You Join FacetoFace.com?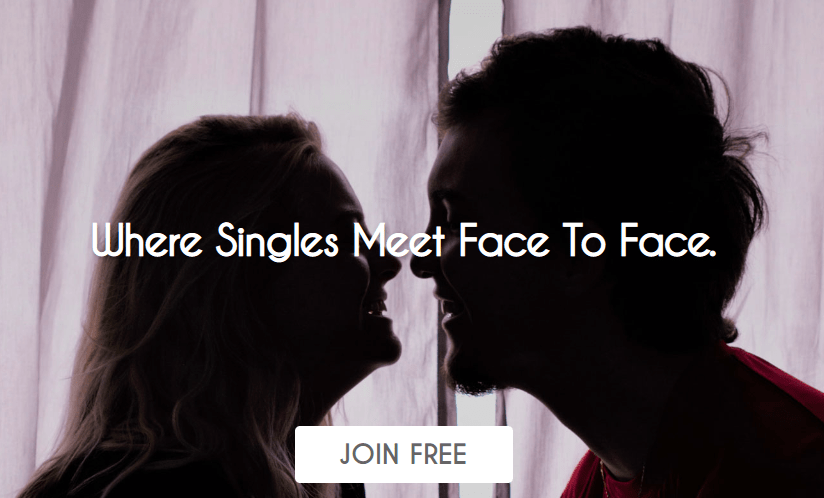 CLICK HERE TO REGISTER FOR FREE
The first thing I tell everyone is that this website is free to join, however, you'll want to upgrade right away because the features that come with a paid membership are really what makes this site special for me. As a serial dater who has used many dating sites, I know what to look for when it comes to all the bells and whistles that members want. If you have seen my past dating site reviews, you probably recognize the cost structure to sign up for Face to Face.
What is the Cost to Upgrade?
The upgrade fees aren't bad at all when you compare them to other dating sites. It's less than a cup of coffee every day, and you'll get premium access to find your new local date.
Here is what you are looking at in terms of fees to upgrade:
2-Day Trial – $0.95
7-Day Trial – $9.95
1 Month – $34.95
6 Month – $69.95
12 Month – $119.99
Like most dating sites, you get a lot more bang for your buck if you commit to a longer time on the site.
How to Sign Up for Face to Face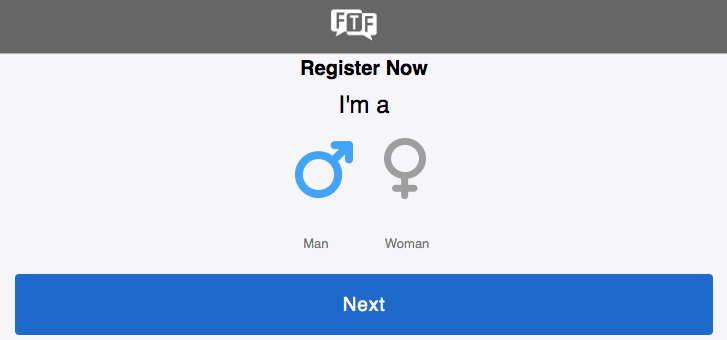 This is very simple, just follow the below steps.
Visit https://www.facetoface.com/
Select the "Join Free" button.
Choose your gender. "Man or Woman"
Enter your age and edit your zip code to find local matches.
Click the "Next" button.
Submit your email address and password.
Click on the box to agree to the terms of service.
And now, you are a user! Go ahead and spend some time on your dating profile, or copy it over from another app if you are a serial app user like myself. Upload some pics, and start finding matches within seconds.
Great CS Support
You'll find that you are in great hands with this website in terms of customer care.  I always check these things out as part of my mission as the Adult Dating Patrol, and I found that the support is not only 24-7, but you also have multiple options to connect with them, like phone, email, or even on their internal messaging service.  The support team has been racking up awards, so you won't ever be let down here.
Profiles Reviewed
Unlike a lot of the sites that treat their users like numbers, FacetoFace.com has a team that checks profiles around the clock.  They will look for red flags and constantly monitor for people who are trying to be deceitful.  So you won't have to about fake messages from fake profiles and random robots.  You'll just get messages from people actually looking for dates.  I wish every dating site operated this way!
Network Safety
You can rest easy knowing that this site has all the security you need. They use Let's Encrypt, which is the highest amount of security that will always keep your data safe. Hackers and bots stand no chance!
How To Cancel Face To Face
On the chance that your quest to meet new people goes poorly, you can cancel your membership rather easily. Simply contact customer support and you'll be out of your agreement instantly.
You can also delete your profile with a few simple clicks.
What I Like About This Website
Video chat is always a feature I look for on dating sites, and this is a feature you'll find here. I really enjoy it and it's a way to qualify my date.
You can also trade pics with local members. I am not one to send nudes, but hey, if that's your thing, you can do that. A good innocent pic that shows me you are real and vice versa will go a long way towards creating trust, so that's all I need really.
Conclusion: FaceToFace.com Is Great!
I've had a lot of success so far with this app. They've built a solid user base and I find their features very user friendly. I can say that my dates have been going well and I'm always engaging with new women (since I haven't found that special someone yet.) Two thumbs way up for Face to Face dating site.