Today's investigation reveals a nasty scam which uses only one cheap homepage with an original name that takes you straight to the database of LonelyWifeHookup.com. Casual sex sites are a great catch and a fertile ground for scammers. This one is just a basic copy which is not even inventive or a big investment. You need to fill out a few fields to sign in for hooking up but the truth is soon out in the open when you get in – this is the screen of the annoying upgrade prompt that comes after registration which is linked to LonelyWifeHookup.com:

Authenticity
Before I jumped into registering for this adult dating hell, I decided to check the policy documents as they are usually the best indicators of the hookup site quality or genuine features. What I've discovered is a confusing, almost a blabbering document without clear sentences or marked sections. It looked like someone drunk took a few facts from another place and pasted them randomly on WifePersonalAffair.com to imitate a legit dating site which is, by all means, a fraud. Here is a shot of the full text of the Privacy Policy for reference – mind its length: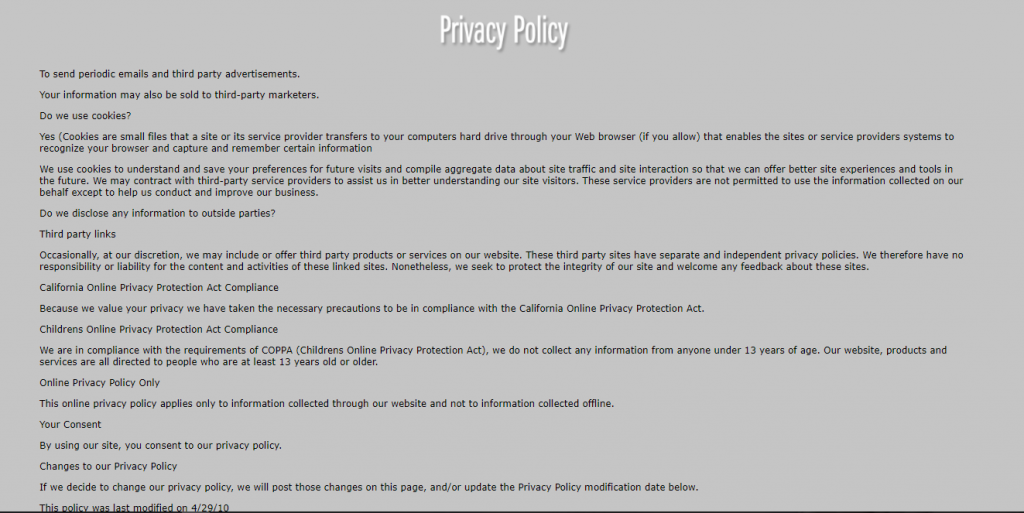 Why is WIfePersonalAffair.com Offering Fake Adult Personals
When fake hookup sites apply faulty methods, they almost always use bots to present fake women. However, some go even further and use as many options as possible to create an active community, a sense of great opportunities for hooking up and a false environment of plenty of casual sex. In that respect, WifePersonalAffair.com is one of the most ambitious scammers:

Here is some more information on the tricky operations of the fantasy cuties:
Excerpt #1 – The interaction will never result in real hooking up.
"You comprehend, acknowledge, and agree that no in-person meeting will ever happen between You and the people providing Fantasy Cuties functionality, and that the interactions You have via Fantasy Cuties functionality is for entertainment purposes in addition to encouraging participation in our Service and to help monitor use of the Service."
Excerpt #2 – You may never get a reply from a girl that used to chat you up until you paid for an upgrade.
"You are not guaranteed a response to any interaction You initiate with an Fantasy Cutie profile or any other profile."
Excerpt #3 – They may use new advanced features further down the way and you may never even know that.
"We reserve the right to offer the Fantasy Cuties functionality with additional features of the Site including current and/or features that may be added in the future."
To communicate via SMS you need to buy tokens and submit your mobile phone number. 
This may not only cost you money, but it may also seriously endanger your privacy. Nowadays, phone numbers are used as a security measure online, so I really don't think it is a good idea to throw the number around on illegit adult dating sites:
"Using the SMS program service requires Members to manually input their mobile phone number into the secure, private signup form and to then confirm ownership of said mobile number by either replying to a message sent from Customer Service or inputting a PIN number into another pop-up form generated by the Site. Once the Member confirms his/her mobile number (remember: Members' phone numbers are kept strictly confidential), another pop-screen will display with the "Token Packages" then available, because Members purchase SMS Tokens to use the SMS Program service."
Instant messages are also charged with paid tokens.
WifePersonalAffair.com is a true rip-off without any limits in what they sell and how much they charge you for empty promises of casual sex:

Price Tag
Silver, Gold and VIP subscriptions are available:
1-month membership is $29.95
3-month membership is $16.65 per month
6-month membership is $11.65 per month
Busted or Trusted?
If you want to end up on a totally different hookup site and think that that is a site that deserves credibility, the go ahead and try WifePersonalAffair.com out. I think that the rest of the scammy moments I described above will definitely ruin your chances of hooking up here. Many hookup apps offer all this and more for free, and at least you will be responsible for the dating mistakes and still keep money in your wallet.