Did you know that dating older women is one of the three top searches of people who are looking to get laid online and of fans of adult movies? We all know that there is something behind this, and why would fraudulent hookup companies stay behind? This widely known truth is continually abused by them, by creating countless fake hookup apps and by drawing in new customers who fall for the same scam: getting laid with mature women, milfs, cougars and grannies. Will EasyGranny.com provide an easy way to get laid? Not so.
Authenticity
The design of EasyGranny.com is almost the same as that of EasySex.com. Easy Sex is an older adult dating site that's been in the community for a while. Yet, that doesn't mean that it is truthful and that it serves the best interests of its members. Actually, EasySex.com is just another fraud. Therefore, when you're looking into EasyGranny.com, just replace the word granny with the word sex and you're getting to the same objective. This hookup site involves one of the most insidious scams – the one with the pre-checked boxes on the payment screen. You, you're right, those that are hidden and are not easily noticed, charging almost triple the amount of money you're expecting to pay.
Why is EasyGranny.com Fake Hookup Site for Adult Personals
To become a member of EasyGranny.com, you must accept the Terms and Conditions. The only way to accept Terms and conditions is if you agree to be communicated by Online Cupids. Information about Online Cupids is provided on the main registration screen but only in very small details. If you want to know more you have to read the Terms and Conditions. There, you will understand what's actually happening in the members' area of EasyGranny.com. You will learn that there is no easy way to get laid on EasyGranny.com. In fact, the screen flashes with the upgrade prompt which is quite expensive and which includes additional fees.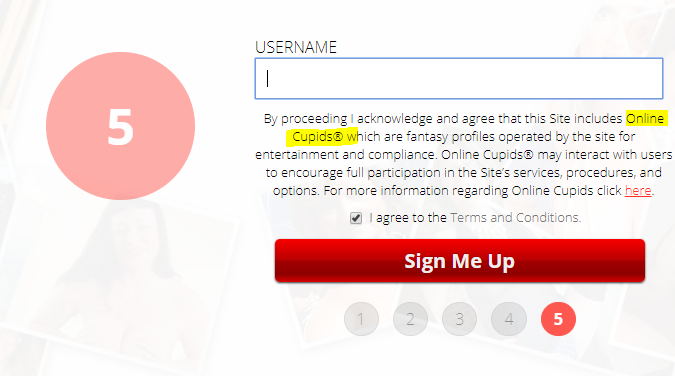 Let's look into the payment categories. If you have a look at the picture below, you will notice that there are several membership categories and that they're all quite pricey. The first truth comes out – there is no free membership on EasyGranny.com. You're not going to get late with sexy milfs for no money invested on your behalf. You need to pay by selecting one of the subscription packages, which include one-month, 3 months or 6 months of membership. Let's say you agree to this first offer and go for the monthly package. Be careful when you click on the confirmation box. Scroll down the main screen and read carefully all details included in the package. You will see that it's not only the main subscription you're paying. You're actually paying almost $100 per month for adult movies and extra services.

What is the value of the services you're going to get for the money you are investing in EasyGranny.com? This is a big question. Is there really any value in the $100 payment? if you think that the fake messages created by electronic software are something of value, then you may be happy with the provided services. So far, we haven't heard of a member of an online adult dating community who has been happy with chatting to bots. Not only are the profiles in the pictures fake but their messages are fake too.

Price Tag
Access to EasyGranny.com for 30 days will cost you $24.95
Busted or Trusted?
Although we would love to help you get laid would hot milfs, this is not the place where you're going to fulfill your dreams about dating mature women. The only dreams that you may fulfill here are your worst nightmares about getting ripped off. Paying $100 per month for getting chatted up by computer software is a destiny that we wouldn't want to see happening to our worst enemies, lest to our loyal followers.