BeNaughty.com is one of the more popular casual dating sites by Together Networks LTD. That doesn't mean that the content is so good making the site popular. it also doesn't mean that you are going to get laid plenty of times to justify the popularity. The reason that it is so well-known in the online dating world is that BeNaughty.com just uses all standard tricks made by Together Network to make your stay longer than intended.
Why is BeNaughty.com an Adult Dating Scam
The scam is obvious when you see the pictures next to the testimonials – they are not realistic names, stories and photos at all. They look like a commercial, which they are. Do you honestly believe that you will stand a great chance to dating such hotties, regardless of whether you are male or female?  The sexy motherf**kers like these have enough proposals IRL to stay in the physical dating world.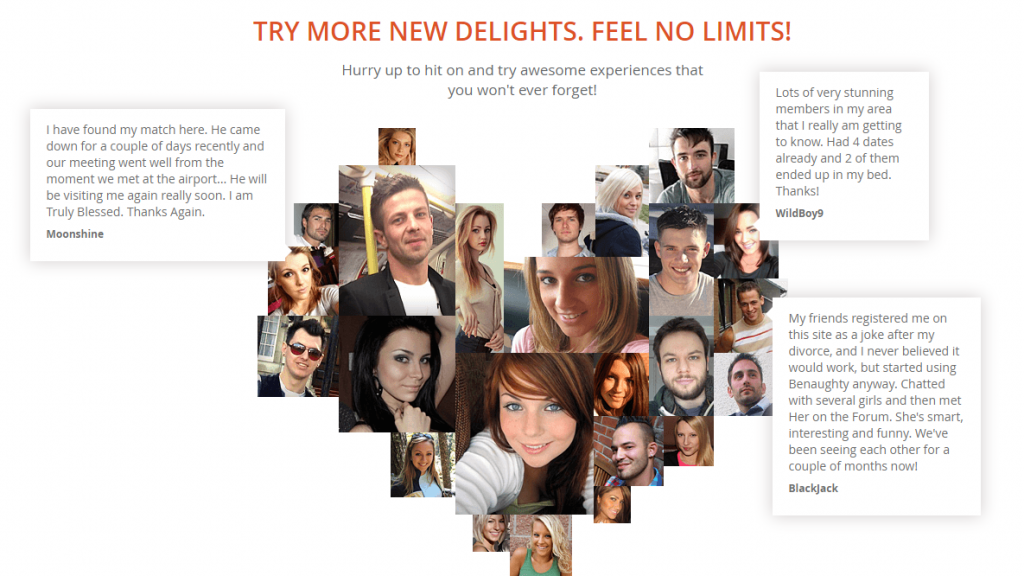 Offering Date Boosters to Sell the Same Memberships More than Once 
Since Together Network works in a network it recreates a number of dating sites with the same design, hunting new users with each new launch. However, that's not the biggest problem on BeNaughty.com The issue is with the Date Boosters. They are like promo offers, but in fact just deceptively selling the same membership under the hoodwink of improved dating prospects.

Activity Alerts: A  Pseudonym for Fabricated Profiles
All fake profiles carry some fancy or unique names. In the case of BeNaughty.com, they are called Activity Alerts. The purpose of their creation is the same, though: they are made with the intention to impersonate fake women and fake strings of messages.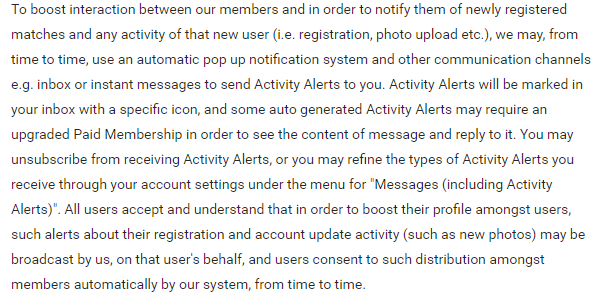 Paid SMS System – How About That!
Against all odds, even with so many other payments, you still have to pay for something else on BeNaughty.com – SMS. It's not very compelling when you have to pay for messaging when there are so many free options out there!

Price Tag
$4.47 for a 3-day trial
$34.99 for a 1-month membership
$59.96 for a 3-month membership
$95.94 for a 6-month membership
Busted or Trusted?
If you still have doubts that BeNaughty.com sucks, all you have to do is check other Together Networks hookups sites. We have reviewed plenty of them on ADP. You can find casual dating food for choice aplenty on this blog. Just type in "Together Networks" in the search box and you'll get a full list of fraudulent dating websites connected to BeNaughty.com's duplicates.