AffairConnect.com belongs to the Friend Finder Network, so if you know some bits and pieces about the network, then you probably know what to expect. FFN works with at least a dozen subsidiaries as companies, and God knows how many separate websites. But it's easy to recognize them as they have the same peripheral features, security links, business partnerships and site documents. You wouldn't miss them and their treacherous methods for the world, only if you pay a tiny winey speck of attention.
Why is AffairConnect.com a Huge Dating Scam
Below we will describe the usual stuff FFN participants undertake to confuse you with crazy untrue features.
AffairConnect.com is a part of the FFN Sites
This list is included in the Terms and Conditions, and it involves a dozen subsidiaries and daughter companies that will just dwindle your chances of ever finding the truth. They mix and match, and interfere with each other's features and styles. The sites are similar, almost identical, and the fees are expensive. You might just find out that you've paid for a membership on the same site twice because they share their members.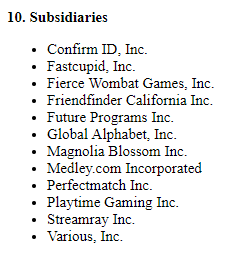 You Get Electronic Communications With Fake Content
When you agree to unlimited electronic communications, you basically agree to have your mailbox stuffed with all sorts of junk. You get the drill – the regular junk of needless emails, offers, promos and spammy links. But there's more. The agreement for e-communications typically includes fake chat messages from virtual profiles. Therein lies the biggest problem that can jeopardize your time and your honest intentions to get some booty.

Extra Fees You Need to Pay for Membership
First things first – you won't get any chance for communication without flashing your credit card. After you pay for the basic subscription, you can discover that the payment included unplanned extra fees especially if you are from a foreign country. On top of everything, you can never tell how much will the admin fees be, as banks nowadays have different means of getting into each other's offers and customers take the hit.

"Hidden" Webcams Just as You Sign In
This is not unusual for the FFN sites, as they include this feature on all of their websites. The only difference is that they place it in a different location. Yet, it is often tied up close to the registration process since it is a teaser. It's an incentive to make you work through those screens quickly and get to that paid membership in a jiffy.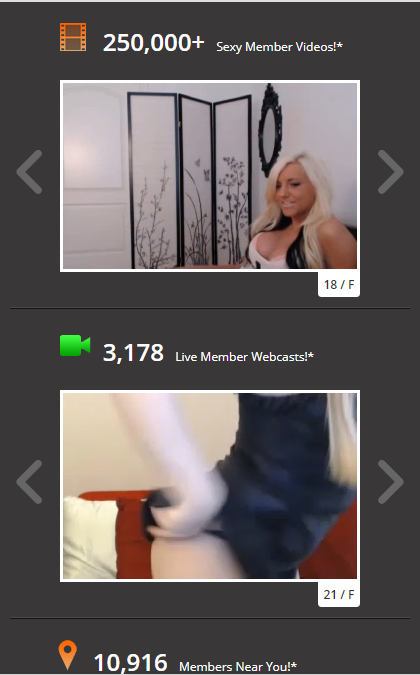 Hazardous Third-Party Links
Last but not least, AffairConnect.com includes third-party links. Case in point, the CAMS are third-party links that are definitely one of the most dangerous features on members profiles area, casual dating sites, because they aim at the member profiles area and offer expensive paid tokens.
Price Tag
1-month subscription is $32.34
3-month subscription is $64.74
6-month subscription is $129.54
12-month subscription is $239.94
Busted or Trusted?
To cut to the chase, this is not somewhere you'd like to spend a lot of your time. You will for sure find much better fun of genuine datign sites, in particular if they are not as expensive as AffairConnect.com which has ridiculous fees as basic fees, and charges extra on top of that!