Although it's not Nautell that coked yet another scam for us, it might be as well be a subsidiary of the same one. SextFinder.com is a site by the company that works with false women profiles called Love Stars. It produces hundreds of deceitful sites with the "Free Lifetime Membership" offer that is totally fake. In our guide to sites in the adult dating world, we expose a list of the awful scams pulled off by the same company or its subsidiaries. The situation is the same with SextFinder.com, too.
Why is SextFinder.com a Big Hookup Fraud
SextFinder.com uses fake girl profiles. These fake profiles can participate as staff or as third-party contractors. They are engaged to entice users for money that need to be paid for upgrades. The trick they pull is to register for free, find out that you can't do anything much and buy an expensive membership package. You can stick your eyes to that annoying upgrade prompt, and, in the end, get ripped off by someone who is not even a genuine woman.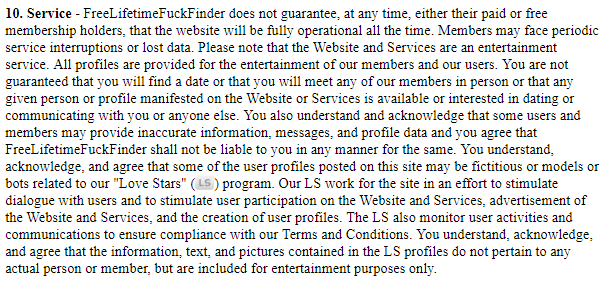 Fake Women Called Love Stars Send Computerized Messages
The false profiles created by the software on SextFinder.com are called Love Stars and there only made with the intention to perform advertising and deceptive duties on the site. Their primary task is to engage you in bogus chats when you join the site for the first time. At this point, they usually succeed in pulling the scam off. Their extra duty is to send automated messages and accumulate extra income.

Dubious Cooperation with Third-Party Suppliers.
SextFinder.com collaborates with third-party companies. What is not assumed by regular users and newbies is that your personal data is manipulated as personal property for the business success of SextFinder.com. Despite the fact that they can use data for banking transactions and for setting up profiles, it is unacceptable to sell you what you don't need. They shouldn't share your details with other businesses:

Price Tag
$2.97 for a 3-day trial renewing for $39.95 a month for a full paid membership.
$29.95 a month for a full paid membership.
$74.85 for a 3-month full paid membership.
$119.70 for a 6-month full paid membership.
Busted or Trusted?
We wouldn't trust any hookup site with a statement that provides free lifetime membership. In particular, when the offer is related to Nautell and its partner companies and member sites! In the case of SextFinder.com, you should get as far as possible from the members' area. Find hookup dates among our legit dating sites!