Another trick to pull the wool over people's eyes is making special dating sites aimed at a certain category of customers who may need to have a specific place to find appropriate dates. Here at OurTime.com the bait is thrown for people over 50 who have the best years to enjoy in life's free dating and end up just getting ripped off by loads of their money without finding any new or older dates.
Make no mistake that you are dealing with scammers and that they have no intention of getting you anywhere near a great offer for people over fifty. The only 50+ you are going to find here for sure are precious $50 grants, and more than one.
Authenticity
OurTime.com is just smart propaganda for collecting people's personal data and then using it for selling and upselling various services to new scapegoats who give their trust to someone that doesn't deserve it. If you want to keep safe and minimize your chances of getting ripped off, you will need to be alert and awake whenever you are browsing online dating services, even if they sound real, and particularly if they sound too good to be true.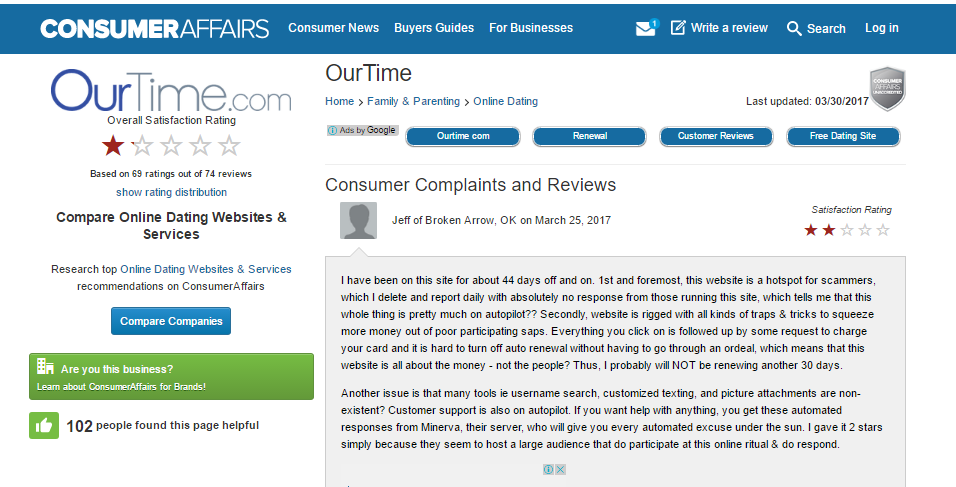 All those paid promises on OurTime.com will surely make your doubt their intentions when you start getting advertising spam without restrictions and when you realize that you have to click "yes" for upgrades in situations when you want to get more active and actually communicate with someone instead of just browsing profiles for nothing.
Why is OurTime.com an Online Dating Scam
You may be a bit older if you are looking into joining OurTime.com but don't let getting too horny make you fall into an age-old trap. Here is why:
You must buy extra tokens to chat.
This fake dating service imitates the practices of cam sites and will ask you to buy tokens to enjoy the pleasure of a real contact. So, instead of the promises for a free membership available to find someone in your age group suitable for serious dating, you will have to pay additional money for tokens. Similar to the works of cam room sites, you must spend a specific number of tokens to get featured in notifications, profile promotions or special selections. Moreover, you cannot send a single message to another member without spending at least twenty tokens, and for that, you must pay at least a dollar. Where will this rip-off strategy end – when you get to several hundred sent messages and the same amount of spent dollars?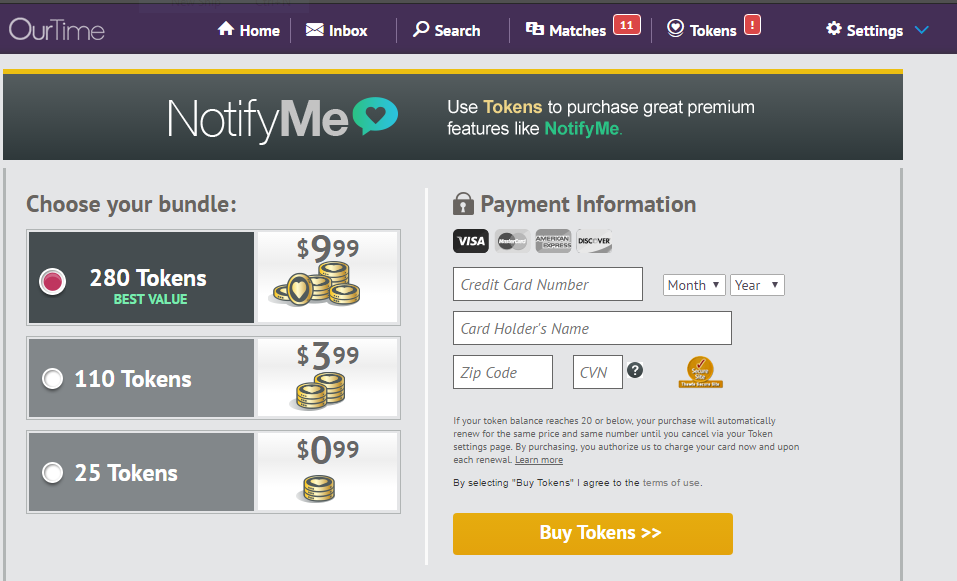 Becoming a member across multiple sites in the network.
Although OurTime.com claims that it is intended to serve as a dating platform for people over fifty, in essence. It works alongside sites for alternative age groups or sexual preferences, putting all members in the same bunch, thus indicating that there are more users that there are in a specific dating niche. Most adult dating sites are anyway risky for mature people unless specialized for mature dating, and users don't need taking extra risks by having to deal with inappropriate matches.

Profile sharing without privacy restrictions.
All personal information and data sharing at OurTime.com will be at the same time present on dating alternatives in the network. Your intimate details become a tool for attracting as many new members as possible, thwarting the real number of users in a particular dating group and serving only the site's purposes for ripping off new victims. I would be extremely cautious with giving my personal details to a site that doesn't' provide top-level security and privacy to adult hookup fans – if a customer can't expect some discreet encounters and limited sharing on these sites, he or she would not be able to do it anywhere else.

Our Time includes not so "special" offers.
There are three types of special offers placed on the upgrade screen, but be careful not to fall into that pothole – they are just another alternative for luring you into buying needless tokens, or better to say, paid tokens for the paid services at OurTime.com designed just to get more and more money out of your pocket and into the accounts of these fraudsters who have no ethical restrictions when it comes to unfair trade and selling fantasies for realities. You don't need to get "notified", "matched" or "send a virtual gift" – trust me. The only thing you need to do is get as far as possible from the illegitimate methods of OurTime.com.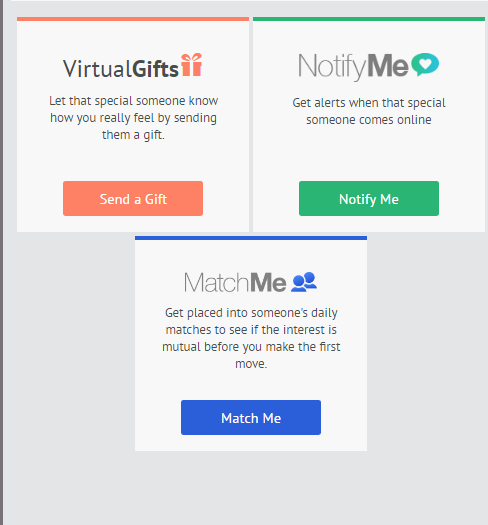 If you thought the scam ends there, you are wrong. There are extra services that are not included in the main offer for which you must pay additional sums, For example, mobile access costs extra, as well as message highlights and 'message read' notifications. Each of these actions may cost you an extra few dollars which may amount to over $100 a month. That is the fraudulent working of OurTime.com which makes nasty scam with the hidden cost of smaller services. Who knows – perhaps they are thinking of charging extra for a tablet use!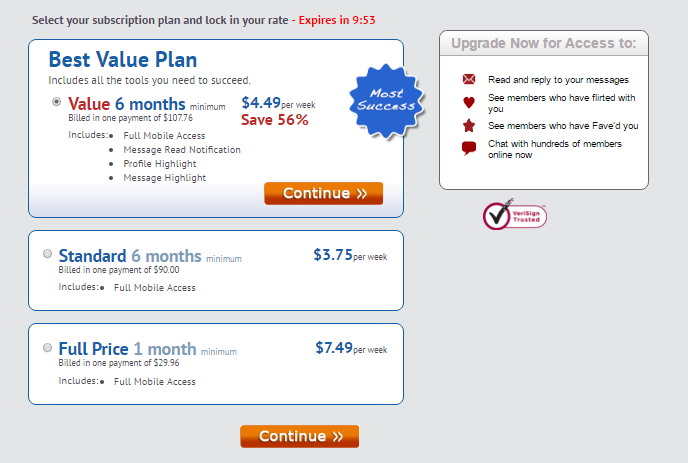 Price Tag
Apart from the cost for tokens, you also need to pay extra money for varied added services which come included in the main offer at any normal subscription plan.
Tokens costs:
$9.99 for 280 tokens

$3.99 for 100 tokens

$0.99 for 25 tokens
Special service costs:
$4.49 per week for best-value six-month deal

$3.75 per week for standard six-month deal

$7.49 per week for full-price one month deal
Busted or Trusted
Here is what OurTime.com says: "At OurTime.com, we honor the freedom, wisdom and appreciation for life that only comes with time. We also recognize that what people want in their 50s, 60s and beyond is often very different from what they wanted in their 30s and 40s, let alone their 20s. This online dating community focuses on the specific interests and desires of people like you."
Don't fall for it! In reality, it will only make profits by getting more and more cash out of your account to their accounts and even endanger your privacy by placing no restrictions on who can get it, see it and use it.