Previous reviews have shown that dating sites are different from dating apps. This is the reason we went on a tour to investigate the hookup app Loveaholics.com although we have reviewed the website itself in the past. Since hookup apps include additional costs for the app stores, it's worth checking them out and seeing if there are alternative risks to mobile phone users. Let's see how different is the Loveaholics.com review of the review made for the hookup application.
This Loveaholics.com Review Shows that The App Is Still Playing the Same Game
The first main difference noticed in the hookup application is a different screen. In contrast to the main website that shares a cute sexy couple on the front page, the app has only an image of a single girl. Because of this, you can mix the website and the app, thinking that you're buying a different application. That's one of the first problems we've noticed from this Loveaholics.com review.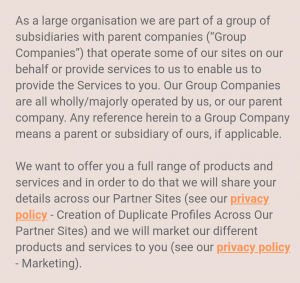 The rest of the story is the "same old, same old" story. The site is a commercial dating service deploying 5 or 6 fraudulent methods and charging customers additional fees. If you know how the business of Together Networks proceeds with the scam then you won't be surprised by the following exposed scamming strategies. If you are new, let's see what's on offer.
Loveaholics Uses Duplicate Profiles on Several Websites
In order to attract new users from several online resources, the company behind the Loveaholics.com creates attractive landing pages; applying them to the same member database. This means that if you think that you're using a new resource, then you"re fooling yourself. You gave a permission to have a Loveasholics.com to use this strategy by signing up and accepting the 'Terms of Use'.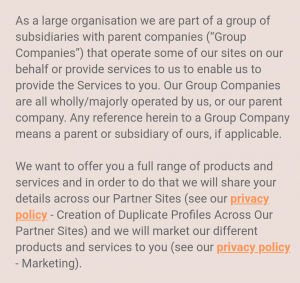 SMS Packages that Cost More Than You Bargained For
It's so easy to purchase an SMS package for this mobile app. This is where the risks of using Loveaholics.com increase by using the hookup app. If you understand the technology, you won't use the free and the paid SMS system. There are specific fees for worldwide customers and specific fees for Australian customers. You pay for cams, too.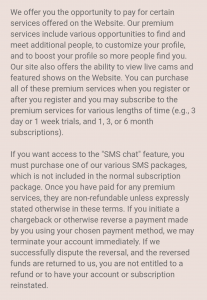 Fake Date Boosters for Premium Subscribers
With the idea of getting advanced services for premium members, improved features and, in general, better service, Loveaholics sells 'Date Booster' packages which are just the way to rip you off and take more money out of you.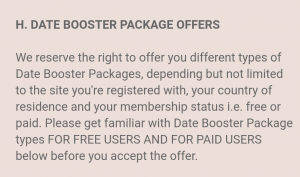 Price Tag
$0.99 daily for a 3-day membership

$0.89 daily for a 1-month membership

$0.50 daily for a 3-month membership

$0.39 daily for a 6-month membership
Busted or Trusted?
It didn't take us long to conclude that Loveaholics.com the app is as guilty of fake workings as the Loveaholics.com review of the website showed. Keep in mind two additional risk factors: increased fees and risks coming from the Google Play Store and the iTunes, as well as the added expensive SMS charges.