Commercial adult dating with several paid services is taking the main space on hookup sites. FlirtSpot.co.uk uses the method of paid credits to charge extra for what it delivers to the customers. You will need to pay in credit to get your message across to the other side. The credits are not cheap and their prices are confusing, especially when you are coming to but them in packages. You need to pay that on top of the main subscription. Getting laid will be a real problem on FlirtSpot.co.uk, and an expensive one!
Authenticity
The site looks amazing and has some really nice an cute photos of great-looking girls. Any new member would like to hang out for longer to get some of that! That is a valid reason for registering but only if it turns out to be true. Having in mind the online reviews related to the FlirtSpot.co.uk, things do not stand in its favor. That was the conclusion of Adult Dating Patrol, too. Most of the beautiful pictures on the front page are of commercial nature and do not represent real persons. They are on just for marketing purposes. The goal is to sell as many credits as possible.
Why is FlirtSpot.co.uk a Fictive Dating Site
If you are reading to find out more about a site before you join a dating platform, hooking up for you will be safe. If you don't have that habit, read reviews and be careful to avoid scammers such as FlirtSpot.co.uk.
FlirtSpot.co.uk Promises False Free Services
As you can see, this big screen says that you don't need a credit card to join. As a matter of fact, that statement is the key advertising point of FlirtSpot.co.uk. They base their scam on free memberships which deliver nothing – a big zero! You will only get marketing messages in your inbox f you pay and don't upgrade. This fact is revealed only after you register. Or, if you read the Terms & Conditions before you join. Many people don't and this is where they fall into the trap. Folks, at least read basic reviews before you join – you will save yourself a lot of trouble down the line.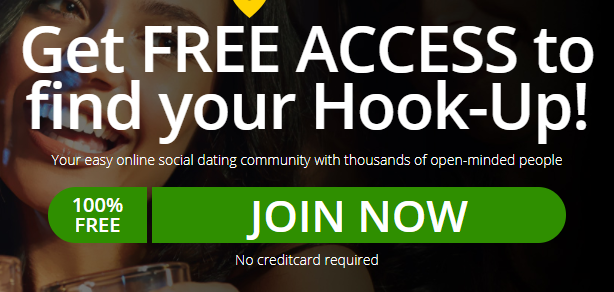 You Must Buy Credits to Send Messages to Others
Credits are a separate product from the subscription. You can work your way around FlirtSpot.co.uk with the subscription, but you really need to pay £1.5 for each and every one of the messages. Can you believe that? Whew, that will really rip you off and make you pay way over the average amount of monthly subscription on casual hookup sites. Another point is that the credits are charged in bundles. The prices of the bundles are confusing as they go down when the number of credits you buy at one go increases. This is a very fertile area for manipulating the costs on FlirtSpot.co.uk.

Privacy is Limited and Shared Across the Partners' Resources
FlirtSpot.co.uk collaborates with other companies that deliver various services. That is expected – for example, who is going to get your payments processed. However, you should be aware that you are giving an unlimited license to the site to share your data whenever they need to do that. This includes official agencies, commercial entities, and other users. So, as much as they need to do this for some aspects of the work, they do not need your permission to share everything with everybody. So – remain cautious about what you share!
Price Tag
1-month membership is £10
3-month membership is £24
6-month membership is £39
12-month membership is £49
Busted or Trusted?
Commercial dating sites, particulalry those that use credit can cost you a lot. They may look cheaper than the rest of the hookup apps only because the real cost of the services is calculated within the credits. In a similar way, FlirtSpot.co.uk surcharges an average subscription amount by offering pricey credits – £1.5 per message. You should really get stingy with your chat skills!