The whole concept of AskMe4Date.com is wrapped around crafting clever and imaginative marketing methods for attracting new customers. Naturally, to attract customers that are interested in dating you must create an impression that the site already has a lot of many attractive women. These women seem to be eagerly waiting to find dates and never stop sending messages to potential male candidates. Unfortunately, such stories are not always true. We, therefore, have a good reason for calling them stories. They depict fantasy tales that have nothing to do with reality. This is the same with the usual scamming methods of Together Networks used in the past. The company is doing the same now.
Why is AskMe4Date.com a Deceitful Hookup Service
We give no credibility to sites created by Together Networks. But since we owe our customers detailed explanations and proofs that they are dealing with dishonest methods, here we run again the usual screening techniques to see if there is any truth to the impression about dating prospects on this website. The results of our investigation are the following.
Fake Messages Called Activity Alerts
AskMe4Date.com uses several methods to display marketing content that visually looks like real messages coming from real women. One of them is crafting these activity alerts and other pop-up notifications that show up on websites mindicating that there is something happening on a hookup site. This would mean a wink, a flirt or a short hi sent via chat messages by sexy women.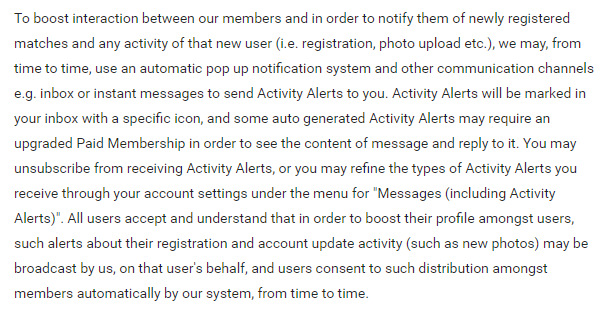 The sole purpose of the activity alerts is to put you in a good place for getting an upgrade of purchasing a long-term membership. Once you start chatting with the girls with half-naked pictures, the reason goes south. You're more likely to purchase a service that you were not willing to only minutes before.
Applying Custom and Promoted Messages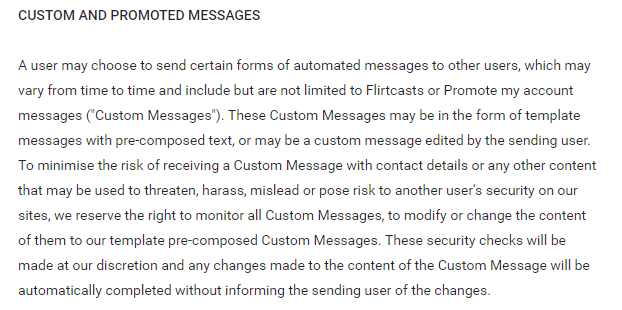 Another way to say uses in to increase the activity are the packages for custom and promoted messages, as well as the date boosters. The date boosters are a very dangerous thing. They're sold as an encouraging way to get your chances for getting laid higher by multiplying your profile on several delete websites. However, this service costs triple the price of the usual basic membership. The truth is is gets you to the same members because Together Networks functions on the principle of copied websites.

Is there any authenticity to this site whatsoever? Wel, it seems that it's populated by numerous computer bots that keep the site active. It wraps the services in nice packages with attractive names. Moreover, it sells SMS packages to customers in some locations charging even more while offering nothing in return.

Price Tag
Three-day trial is $4.98
One-month deal is $34.99
Three-month package is $59.97
Six-month package is $95.94
Busted or Trusted?
After all the investigations we've made on Together Networks websites, we see no way of putting this product in our good books. It is a blatant lie, collecting precious user information to sell unnecessary services. It charges for texting and perpetuates the ever-lasting scams by the same company. You'll have no real chances of getting laid here!