In the era of digital technology, dating apps have become a popular way to meet potential partners. With the swipe of a finger, people can connect with others from all over the world, making the process of finding a match more convenient and efficient than ever before. However, with the rise of dating apps, comes the question of whether or not they are a good option for those looking for love.
While dating apps can be a great way to expand your dating pool and meet like-minded people, they may not be for everyone. Some app users find the process of swiping and chatting to be superficial and unfulfilling, while others have concerns about privacy and security. It is important to weigh these factors before deciding whether or not to try dating apps.
How Can Dating Apps Work
In past few years dating apps have revolutionized the way people meet and connect with potential partners. However, with so many dating apps available, it's not uncommon for people to struggle with how to do dating apps.
To help you, here are the step by step guide how this app works:
Create a profile with basic information and photos
Set preferences for potential matches
Browse through suggested matches based on algorithms
Swipe right to like and left to reject a match
Match with someone who also swipes right
Start messaging or chatting with your match
Decide whether to meet in person
Overall, asking about should I use dating apps, comes from personal preferences. It is important to consider the potential benefits and drawbacks. On the one hand, other apps for dating can expand your pool of potential partners for a long-term relationship and make it easier to connect with others in a busy world.
Dating App vs. Real Life: What to Expect
Dating apps and traditional dating methods offer different experiences when it comes to finding a potential partner. Here are some of the main differences to expect:
Dating App Pros:
Wide dating pool of potential partners for serious relationship
Convenience of swiping and chatting from home
Ability to take time getting to know matches by video chat before meeting in person
Reduced pressure to make a good first impression
Real Life Pros:
More authentic and natural way of getting to know someone
Easier to gauge chemistry and attraction
Less chance of miscommunication or catfishing
In the end, choosing between an online dating world and real-life dating comes down to personal preference and what works best for each individual.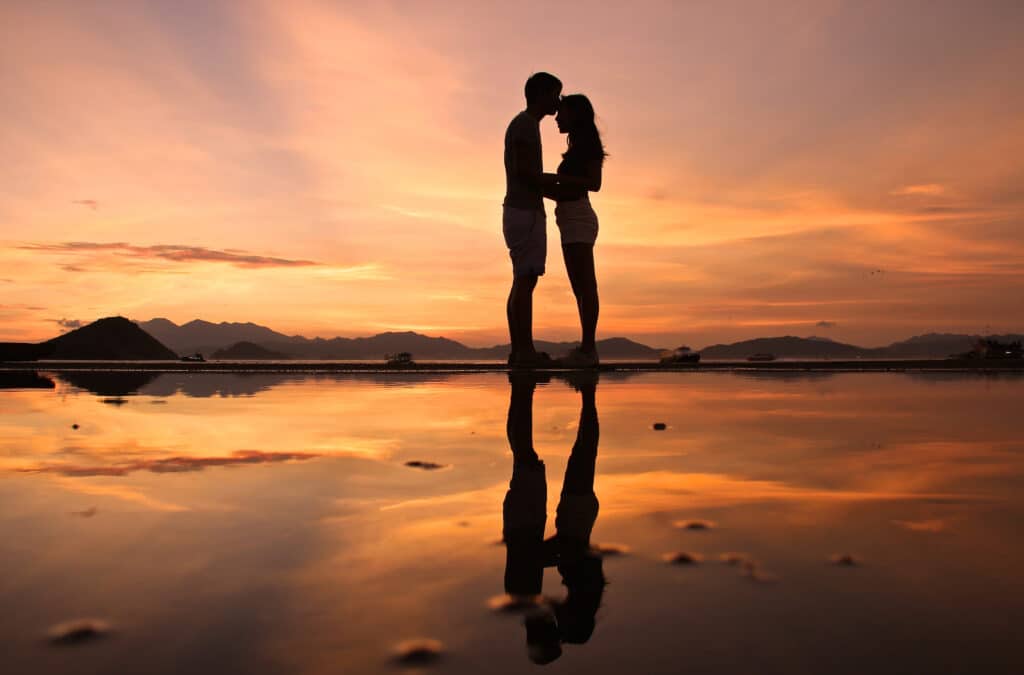 How To Avoid Dating Apps
If you're not interested in using dating sites, there are still plenty of ways to meet potential partners. Here are some alternatives:
Join social groups or clubs related to your hobbies or interests
Attend events and meetups in your community
Volunteer for local organizations
Ask friends or family members to introduce you to someone
Take up a new hobby or class to meet new people
When it comes to dating apps, some people may wonder whether I should try dating apps again. It's important to approach dating apps with a clear understanding of what you're looking for and to be mindful of your own boundaries and needs to find a meaningful relationship.
Remember, there's no one right way to meet someone special, whether it's from social media or dating apps. Explore the most popular dating apps and find an online dating worth for you.
Should I Download Online Dating Apps
Deciding whether or not to download an online dating app is a personal choice. It can be a great way to expand your dating pool and connect with potential partners, but it's important to consider the potential risks as well.
As technology advances, online dating has become increasingly popular. Many people ask should try dating apps to find love. The answer is that it depends on one's personal preferences and goals.
Before downloading an app, take the time to research different options and read reviews from other users. Set clear boundaries and expectations for yourself, and be cautious when sharing personal information. Ultimately, whether or not to use a dating app is up to you and what feels comfortable and safe for your individual situation.
What To Do After Seeing Everyone Online Dating Site
If you've been using online dating sites for a while, you may have noticed that you're starting to see the same people over and over again. This can be frustrating, but it's important to remember that online dating is a numbers game, and it may take some time to find the right match. Here are a few tips on what to do after seeing some people on online dating sites.
Try a Different Site
If you've been using the same dating site for a while, it may be time to try other dating app. Each site has a different user base, so you may have better luck on a site that attracts different types of people.
Change Your Profile
If you see everyone on dating apps and only a handful actually messages you, try to change your profile picture. Your profile is your first impression on an online dating site, so it's important to make sure it accurately represents who you are and what you're looking for.
If you haven't had much luck with your current profile, try changing up your photos, bio, or preferences to see if that makes a difference.
Take a Break
Sometimes, it can be helpful to take a break from online dating altogether. This can give you time to focus on other areas of your life and come back to dating with a fresh perspective.
Meet People in Real Life
While online dating can be a great way to meet new people, it's not the only way. Consider joining social groups or clubs related to your hobbies or interests, attending events in your community, or asking friends to introduce you to new people.
Remember, finding a compatible partner takes time and patience, and there's no one right way to do it. Keep an open mind and be persistent, and you may find the right match for you.
Why You Should Use Dating Apps
Dating apps have become increasingly popular in recent years, and there are several reasons why you are on an online dating app.
Expanded Dating Pool
Dating apps offer access to a wider range of potential partners than you might meet through traditional dating methods.
Convenience
With dating apps, you can easily swipe and chat with potential matches from the comfort of your own home or while on the go.
Flexibility
You can use dating apps at your own pace and on your own schedule, making it easy to fit dating into your busy life.
Compatibility
Many dating apps use sophisticated algorithms to match you with potential partners who share your interests, values, and lifestyle.
Overall, dating apps offer a convenient and efficient way to connect with potential partners and can be a great option for those looking to expand their dating pool.