With its pink outlay, the stunning blonde in the almost naked picture and the simple, yet information-packed features and menus, Fuckbook.com looks really promising. However, it turns out that this fake hookup site belongs to the 99 percent of fraudulent sex dating apps that exist on the market, and that even nice reviews and rewards can't be a guarantee for good hookups.
Complete Fuckbook Review
Here's my complete fuckbook review. What's the thing that gets so many people mesmerized and willing to get into the trap of this adult dating scam? Here are the basics of the special offer:
Ability to reply to both members and software-generated Cupid Profiles
Removal of all advertisement
Exclusive tech features
Advanced matching system
"Premium Badge" and "Karma Boost"
As you can see, most of the bullets are just standard tools and mentioning some special treatment is plain ridiculous.
Why is Fuckbook.com a False Hookup App?
Fuckbook.com claims a long tradition with an award history. Are eight years of existence an honest assurance of genuine companies? It seems not!
Because we're legit and have a longstanding reputation in the adult dating space. We have been operating since 2009 and in 2014, we were awarded XBiz Dating Site of the Year and YNOT Best Newcomer of the Year. For security, Fuckbook uses the highest level of HTTPS encryption for every transaction. Your email address or personal contact info is always private and never shared with other members.
If you visit the XBiz awards you will see that there isn't even a category for adult dating sites there.
Further, they say that they offer three types of memberships to users, but the actual products are only two – check out the price tag section to see what I'm talking about:
We have a number of different billing options and flexible payment providers. The plans offered are a 1-month plan, a 3-month plan, a 12-month plan and a lifetime membership, with the 3-month, 12-month and Lifetime plans offering a sizable discount on the monthly rate.
Fuckbook.com's fabricated profiles are called Cupid Profiles. Regardless of their unique name, the scammy business they do is the same as on all sites which are far away from the range of the legit dating sites:
The profiles we create are not intended to resemble or mimic any actual persons. We may create several different profiles that we attach to a given picture. You understand and acknowledge that we create these profiles and that these profiles are not based on or associated with any Registered User or Member of our Service or any other real person.
This is how all that looks in the Terms document in more detail:

Normally, the Cupid Profiles would not be real fake women if it weren't for the electronic messaging system that comes along. On Fuckbook.com, it is called "Icebreakers", which is a very convenient name for someone who is annoying you to upgrade:
This is how they do it. Right after joining in, I started receiving these alerts for friend requests and likes. Wow, so exciting – it seemed both JuicyEmmie and Indir4 liked me! But – surprise, surprise or better, not a big one, as I was expecting not to be able to open their messages without a Premium membership: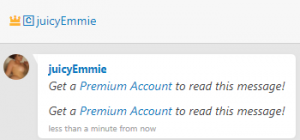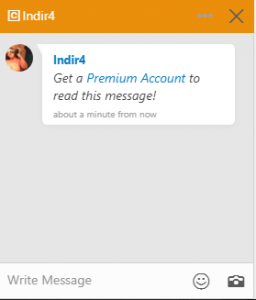 And, I was right!
Price Tag
$29.95 for 30 days of membership
$44.85 for 90 days of membership
Busted or Trusted?
With all that nice design investment, Fuckbook.com is gaining unfair kudos and deceiving more people than ever. The good award reputation has its influence, too. Still, the final verdict for this sex dating app is not on the good side. I don't think we will be putting Fuckbook.com on the golden books of Adult Dating Patrol, reserved for legit dating sites and pure apps.