Is it really that easy to find a cool free site and great girls for hookups just as ULust.com claims it is to be? By looking at its promotional section, you will think that there is no better place or sexier community for finding single girls from your location or cities nearby – it is just as everyone is ready to join and find a quickie for a night out without wasting too much time.
If you expect dates within seconds from ULust.com you are not the first one to be duped into thinking that is a piece of cake. Actually, for many who don't read these reviews, the truth dawns too late. If you are just noticing the scam from this review, you are a lucky one!
Authenticity
The motto of ULust.com is "U join U search U score". It is almost like you join a Snapchat app for hookups which is organized by the principle – 'now you see it, now you don't!' If you are impulsive and quick to jump to conclusions, you will be the easiest bait for fraudulent dating websites such as this one. The situation gets riskier if you are really horny. This is exactly why we do these reviews – because we get what it's like to be in your shoes and don't want to see you suffer as many others have. Yet again, ULust.com is a subsidiary of No Strings Attached, and if you follow closely the process at both sites you will be quick to conclude that both are scams in very similar ways.
Why is ULust.com a Fraudulent Dating Site
Here are the main reasons behind ULust.com scammy strategy:
ULust.com is NOT FREE – will charge you for the instant chat with members.
Right after registration, we took a tour of the communication channels at the site. We tried chatting up a sexy chick that was asking for contact – it was impossible without an upgrade. Actually, this is just one of the rip-off methods at ULust.com. The rest is explained below.

Additionally, you should be careful about getting a discount because although the first offer may be lower, the deal overall is way more expensive than the regular prices: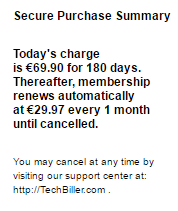 ULust.com utilizes fabricated profiles that generate mechanical content.
As a new member, you must agree to accept the communication by the fabricated profiles at registration, there is no way around them. And here is an excerpt from the site provisions for you to see what can those phony profiles cook up for you: "Interactions originating from Fantasy Cuties functionality could be computer generated or could be created by the Site or third party contractors hired by the Site. You comprehend, acknowledge, and agree that the interactions, profile information, and content utilized by Fantasy Cuties profiles do not originate from any actual Site member, but are present for entertainment, informational and Site monitoring purposes only. Any similarity between Fantasy Cuties profile information or interactions to any real person is purely coincidental and fictitious."
And here is the signup page: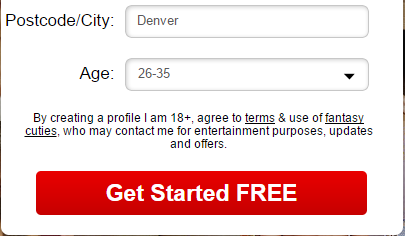 The site charges the IM service with tokens.
Instead of being able to communicate for free, the instant messenger is charged with tokens. Tokens are a part of the subscription, but the content is limited: "The Site provides an Instant Messaging service, providing Members the optional ability to communicate with other Members or Fantasy Cuties via on-site Instant Messaging. Members purchase Tokens to use the Instant Messaging Program service. (PLEASE NOTE: Company does not charge tokens for Members to receive messages.)"

Here are where you can see that you must pay token charges included in the varied subscription fees: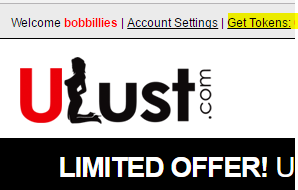 Price Tag
$2.97 for a three-day trial
$11.65 per month for a one-month membership
$16.65 per month for a three-month membership
$29.95 per month for a six-month membership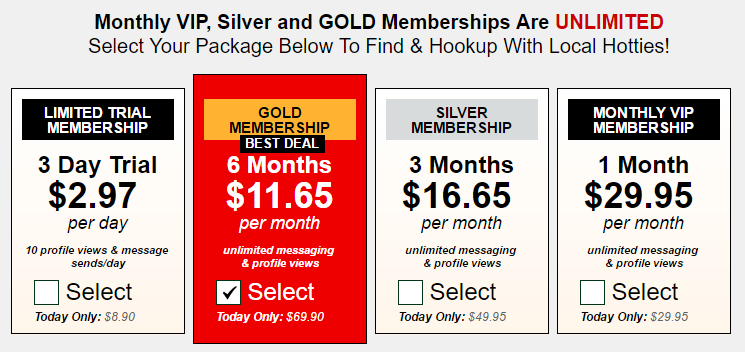 Busted or Trusted
ULust.com is one additional confirmation of the golden rule that when something looks too good to be true, it probably is!
ULust.com does not (in that respect, none of the associated websites with the No Strings Attached company) deserve our credibility. While it may look fast and effective, it is just a regular online shop that diverts the true meaning of its services and hides the full amount of charges that will be placed on your credit card. The web offers much better and faster services for finding cute and sexy single girls.