I somehow think that Shagaholic.com is not original although I haven't met the company operating it until now. If you have a look at the site in more detail – investigate it thoroughly to see what works and what doesn't it may look like the scam they are performing is familiar to many others involving fabricated profiles and non-free memberships. And you will be right because Shagaholic.com is a poor copy of the same old scam with fake profiles made to start up the "dating" process.
Is It Legit?
My suspicions about the authenticity of Shagaholic.com were raised when I saw the name of the company which deals with the adult dating website – it looked strangely familiar. This is why I decided to run a check of the services which work with networks and often use the same landing pages and the same interface to get to as many people as possible. Here is what they state about the company in the Terms and Conditions document: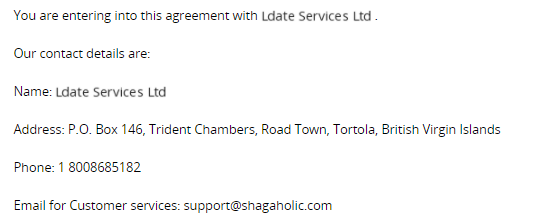 Albeit LDate doesn't ring a bell, I am pretty sure that I have seen the same looks and design at the company named 2L Multimedia (and maybe even some others, but let's not get to a goal so far-fetched, until I collect some proof), If you compare the sites managed by the both you will not be able to find many differences. And what seems to be the problem there, you may ask? They do have the right to create as any businesses as they want to. Sure, that is true, but not if they take your data, and multiply your profiles on all services so that you find out that you are inadvertently dating milfs when you have exclusively signed up for local college girls. Or, when your inbox gets flooded with offers from partners you have no wish to receive. Well, Shagaholic poses the potential risk of suffering from all these pains.
Why is Shagaholic.com a False Dating Website
Shagaholic.com plays with the number of users.
If you visit the landing p e, and scroll down the page to the bottom, you will notice that there are some testimonials and some numbers that the site uses to refer to the member's database. What you see is a bit more than 20,000 active people currently logged on the site. However, if you try to go to the "sex friends" category link or to the "singles" link you will get totally different numbers on a new screen. For example, the sex friends link speaks of a hundred thousand members: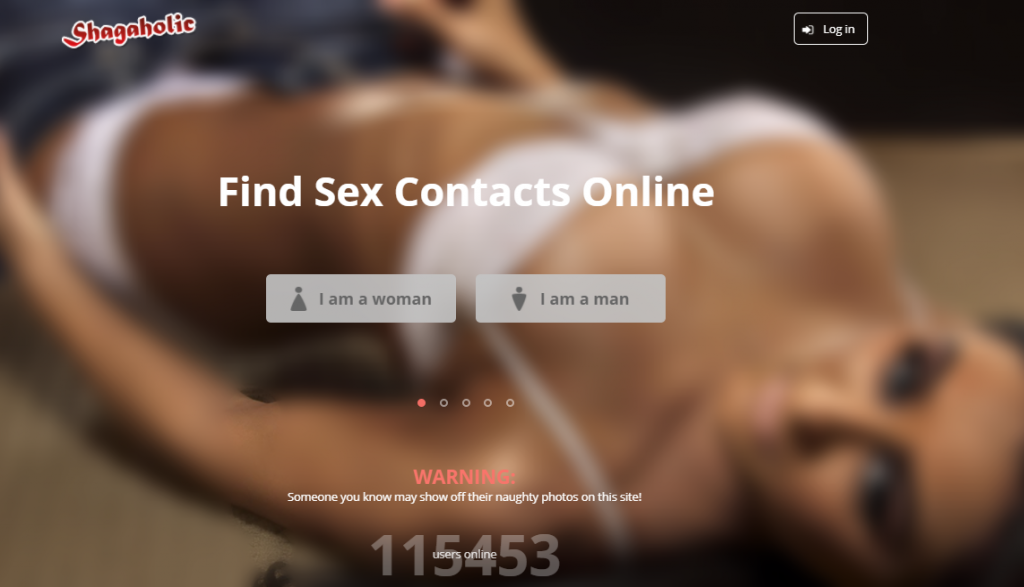 You must upgrade to view member pictures.
At least that is what happened to me under the free initial membership when I tried to join and browse several cuties that I liked. It was impossible to get to see any of the photos without first seeing the upgrade prompt. So, when there are so many free sites, I wonder if there is a good reason to pay for membership at Shagaholic.com: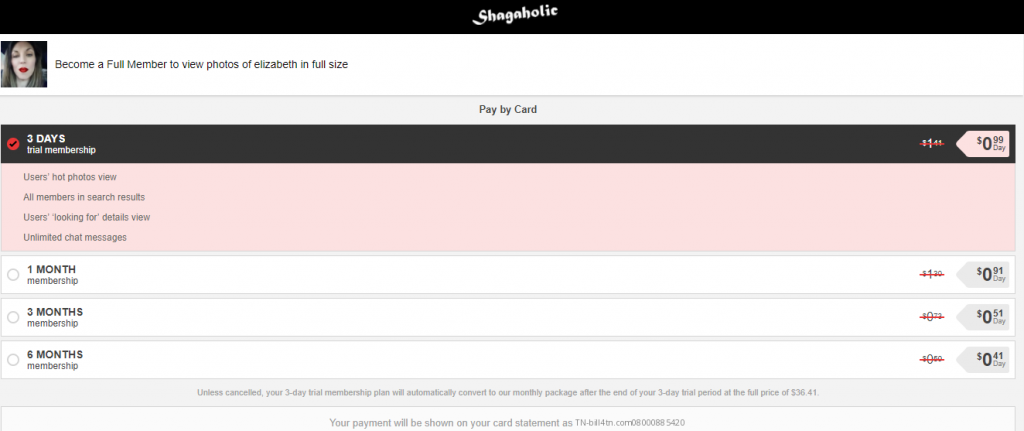 There are no security guarantees about the members on this website.
Apart from warning you about paying attention to dating cautions when you are arranging sex hookups online, Shagaholic.com will not let you have your peace about the security mechanisms on this site because there are none – you have to be accountable for your actions and for the actions of the people you meet. This sounds almost like all those services where people get into trouble that we read in the newspapers for. I don't wanto to sound dramatic but it is worth doing at least some sort of verification to be sure whom are you dealing with:  

Last but not least, Shagaholic.com operates with Staff Profiles.
When you join the site and start dating, you should be pretty on-the-guard to find a real woman because these staff profiles will be all over you to make you more active, hornier and more willing to open your wallet. In any case, there is no way around the upgrade – since you can practically do nothing without it, but the employees are there to put you through the loophole and make you pay:

Price Tag
$4.07 for a 3-day trial subscription
$35.64 for a 1-month subscription
$59.79 for a 3-month subscription
$93.86 for a 6-month subscription
Busted or Trusted
Shagging is not on the menu at Shagaholic.com. With all the catchy and fun name, you may expect otherwise but that is not what you are getting here. I lost a fair share of my time trying to find out who runs the business but I had a hard time locating the culprit in the way I wanted to. When I can't see who stands behind a service, I always become wary. I would recommend taking an alternative service if you want to get laid soon, and not just waste your money.