The website that we are reviewing today has performed one of the greatest rip-offs encountered lately. HookupCougars.com is a place to find casual dates with – you guessed it – milfs and cougars, as the name pretty much gives its target audience. However, this site is so skilled in amounting new ways of fraudulent subscriptions that it takes a sharp eye to discover all of them. You need to keep a close eye on what we are sharing here with you because some of the scammy methods are visible only after a thorough inspection.
Authenticity
Let's check what the promises of HookupCougars.com are and what is the actual services that come along with the subscriptions. By the way, the thing that you get to join for free – especially for men is the biggest fraud – they offer limited time registration for free for male members like it is a special treat. In this way, it is much easier to opt in for an upgrade because you will be hooked on the exclusivity of the initial offer. Don't get amazed by the offer of extra services – nothing is for free and almost all good dating providers nowadays offer the entire package, so it is not even that exclusive.

Why is HookupCougars.com an Adult Dating Scam
There are many reasons to stay away from HookupCougars.com but the main concern the fictitious profiles called Online Cupids, the super-charged extra services and the fake discounts.
HookupCougars.com will make you sign in and accept Online Cupids.
This is noted on the registration screen and in the Terms of Use – but who has the time to read all that? And who wouldn't say no to a free registration without expecting to pay it ten times more later in the use of the site? But you don't know that, do you? So, do you need to agree to the use of fake women to use this site? Apparently so, but if this is a thing that can pass with you, please pay extra attention when the next fraudulent bits and pieces and exposed.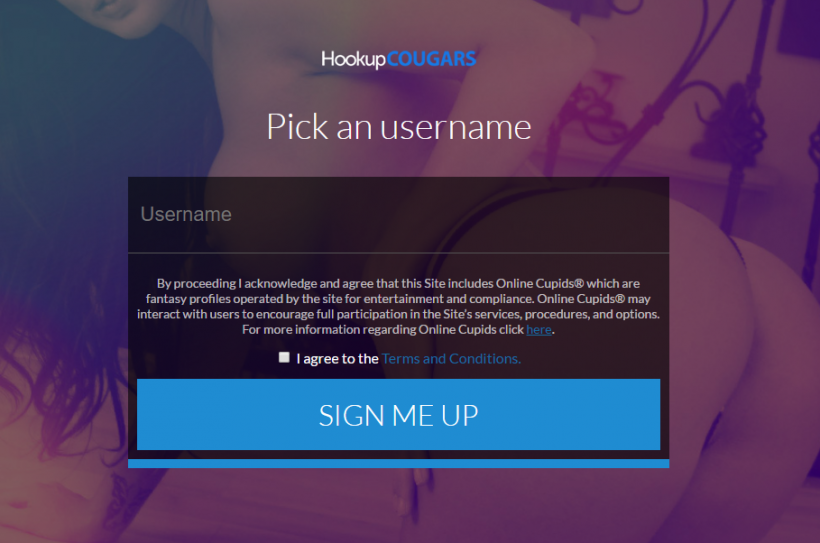 You agree to get automated messages from the Online Cupids
Don't get too excited when you join and notice that your inbox is full of messages, likes and meeting requests.  I found this flood of communication very suspicious especially because I didn't have any photos uploaded or extra profile information – this is the step I usually undertake to be cautious at the beginning. And, as it turned out, my suspicions were based on facts and experience and came out pretty accurate. All that chat is just an annoying buzz from computer-generated content.
Your privacy is given to HookupCougars.com to play.
You should be aware that everything that you upload on the site is no longer yours and that you can say goodbye to your privacy forever. It is true that we upload and download all kind of stuff on the net constantly but we never give the permit to companies to do whatever they want with our private info and images. Even Facebook has some restrictions on the site content. Well – that is not the case here. You agree to give your stuff to Hookup Clouds even for commercial purposes. Do you want to become a model for free for an adult dating provider? I thought so!
Men are particularly targeted with a special free signup offer.
Really? Everyone gets free registration, so this is no news, it is just a marketing trick creating a sense of pressure to join and get an upgrade. And it says it is a special treat for men. Don't get sucked into the scam!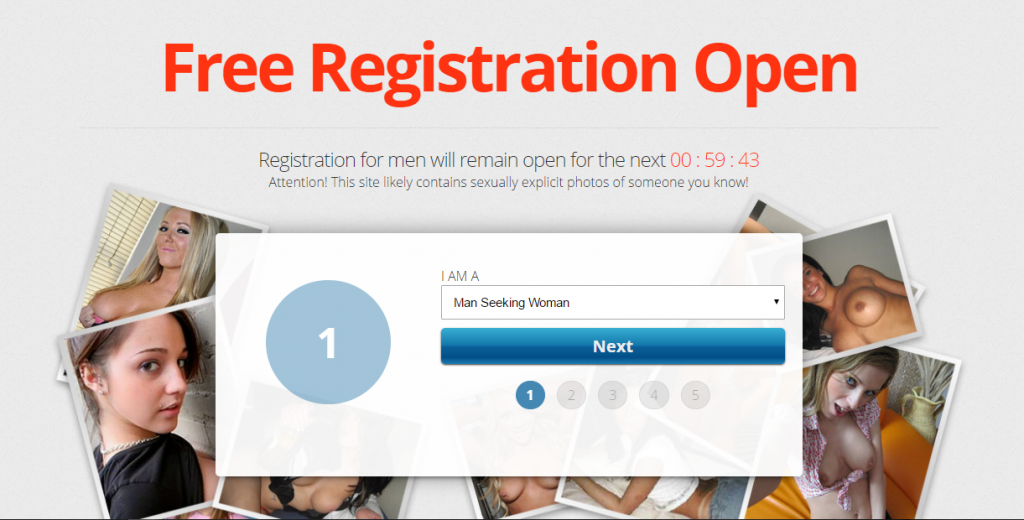 HookupCougars.com is super-expensive.
I am not sure that you have noticed the full range of costs here – the basic drop-down menu that shows up when you go to the upgrade page and provide the card details is not that you will pay. Scroll down to the bottom of the card payment and you will notice pre-checked boxes for premium services which are nothing close to the initial discounted offer.

Price Tag
$2.95 for a 3-day trial
$24.95 for a 30-day membership (goes down to $16.95 when you try to leave the website)
$69.95 for a 90-day membership (goes down to $48.95 when you try to leave the website)
Busted or Trusted
HookupCougars.com has surpassed all expectation in ripping off poor newbies. I must say that they are pretty skilled and I almost miss the lux upgrade that comes at the end of the card submission form. The chances to fall for that are pretty strong – so I would keep my credit card far, far away from sites like HookupCougars.com. This is one of the nastier frauds.