Although FlirtBuddies.com claims that it is a site like no other, this is not really true especially if you look at the traditional methods it uses to dupe its users into getting an upgrade for the initially free services.
While it may be possible to search the best matches it may not be at all possible to get in touch with them unless they are real people and unless you get one of the subscription deals. In the end, it may turn out that the advanced search tool works, but only in theory and that is is not at all easy to find a flirt buddy as this site promises it is.
Authenticity
Let us look at the methods FlirtBuddies.com uses to lure new users in and how it actually completes the scam procedure in practice so that you have an idea of each idea, step by step and get to the bottom of them:
FlirtBuddies.com will make you communicate with virtual, unreal profiles.
Alike the rest of the sites from the same network, FlirtBuddies.com called these fake profiles fantasy cuties. Their task is to send messages, screen content and send you new offers so that you keep active and have fun on the site. Here is a quote from the regulations referring to the "cuties": "You further comprehend, acknowledge, and agree that, Fantasy Cutie profiles may contact both free users and paid users with computer or human generated interactions for the purposes listed above. These interactions may be initiated to several users simultaneously or in a small time frame. Should a user respond to an interaction from an Fantasy Cuties profile, said user may receive one or more human or computer generated replies from the Fantasy Cuties profile."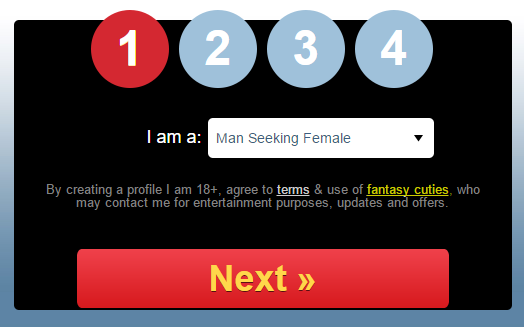 FlirtBuddies.com will sell and share your personal details with third-party providers.
Although this marketing method is a well-known trick applied by businesses, the scary thing at FlirtBuddies.com is that you must check each and every documents on the respective sites os that you are aware of what you have agreed to: "We may transfer or disclose information collected from visitors to our Web site to our employees and independent contractors, to our parent company, subsidiaries and affiliates, and to our consultants, other business associates, and suppliers, if the disclosure will enable that party to perform a business, professional, or technical support function for us, or if required to do so by law. We may also disclose information we collect from our site visitors to our marketing and business partners, who may use the information in connection with their business operations, such as to send marketing and other communications to visitors of our site….We may also share, rent, sell, or transfer any personal information (including financial information) provided by our visitors to third parties. During the registration process, and at certain times during any member user session, we may present additional offers from third party service providers. Our third party service providers have their own terms and conditions and privacy policies. We suggest that visitors access these third party sites and review their terms and conditions and privacy policies before "subscribing" to any third party offer."

You will get instant messaging service but you must pay it with additional tokens.
Keep your eyes open when you are trying to use the communication channels at FlirtBuddies.com – even if you get some tokens free with the initial subscription deal, you may need to get some more tokens to be able to continue the service. It is also very easy to mix the tokens for IM services and cam services (the site also uses sex cam rooms) so beware!" "The Site provides an Instant Messaging service, providing Members the optional ability to communicate with other Members or Fantasy Cuties via on-site Instant Messaging. Members purchase Tokens to use the Instant Messaging Program service."

The site will keep you solely responsible for how you deal with advertisers.
It is up you to keep an eye on how you interact with other service providers, because FlirtBuddies.com does not have a unified policy for all partners – you must check warranties, payment methods, site terms and regulations, certificates and all additional details that can impose a risk to the provided service or the made payment.

Price Tag
$2.97 per day for the 3-day trial

$11.65 per month for the Gold 6-month membership

$16.65 per month for the Silver 3-month membership

$29.95 per month for the 1-month VIP membership
Busted or Trusted
Do not fall for the promises of a special and unique site "like no other". In fact, FlirtBuddies.com is a part of the network that uses the same fraudulent methods under various names intended for special audiences. In this case, the fun names entice users who are in for some fun and entertainment along quickly and neatly arranged dates, without spending too much personal time.
Not only will you spend time, but there is a real danger that you will be spending way more than the assumed subscriptions. Keep FlirtBuddies.com far away from your bookmarks – once you see how things go, you will not be looking too often at this link!