As I am sure that fit people like having their own place to hang out for casual sex, this will be a good sell for Nautell who are using their standard rip-off methods on FitCheaters.com to attract sporty types. Don't fall for the catchy title and the good-sounding short survey you take before you join. As you will slowly discover by reading the survey below, your membership on FitCheaters can turn out quite costly.
Authenticity of FitCheaters
By now, you may have been getting sick and annoyed from the same landing page applied by Nautell on their bunch of fake hookup sites that use the same tricks. The large screen with many sexy girls photographed in their lingerie or naked is used on several other resources from the same provider. It is even part of the 'freelifetime; scam, so it beats me how they don't have any decency whatsoever to stop using it! That's not the only problem – they use fabricated profiles and will totally fool you with prechecked payment boxes!
Why is FitCheaters.com a Fake Dating App
The greatest danger on FitCheaters.com comes from the pre-checked boxes that are hidden below the main payments screen. So:
FitChreaters.com Will Charge You Extra by Using the VIP Membership Trick
If you have a look at the picture below, you will notice the description of the VIP membership which includes several additional services that you don't need. They are way more expensive than the basic fee for one month, The problematic scammy tactic here is that it is already checked, yet the box is located below the man screen where you won't be able to see it unless you scroll down with more attention.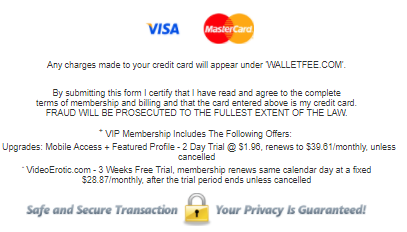 You Must Upgrade to Read Messages
There is an option to stay away from the upgrade by choosing the "No, thanks" option that is at the top right corner. But, not for long. Here we see an example of the screen containing the conversation I started with the cure blonde kenzygal92. Well, it seems that I am unable to reply or read her messages unless I upgrade to get one of the expensive memberships.

FitCheaters.com Uses Fake Girls to Send You Chats
Still, that was not the worst issue on FitCheaters.com I had to manage. That very same girl Kenzygal92 was a fabricated profile! Have a look at the letters "LS" placed above the "My Social Score" box. They are a sign that the photo belongs to a fabricated profile called Love Star. Love Stars are computer-generated and used for entertainment purposes. They are not real women. The truth is explained in the site documents if you took two minutes of your time to read them.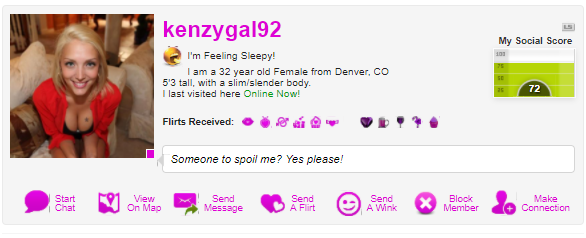 Live Cams Services & Dating Profiles Share the Same Screen
So, not only will you have to deal with fake chick profiles and photos, but you will also need to manage the same screen for the dating profiles and the cam girls. As noticed on the screen below, the profiles can get easily mixed. You can end up chatting with a cam girl, even if you wanted to hook up for a date! In the end, it doesn't even matter whether you start talking to a cam girl or to a love star, they are both fake and will cot you dearly.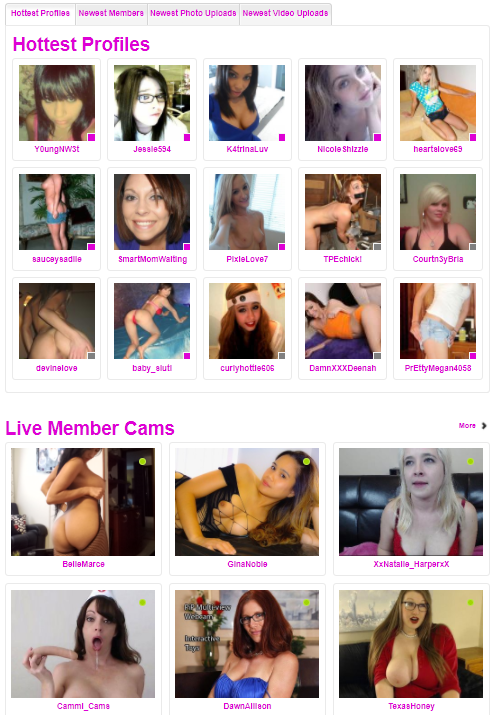 Price Tag
3-Day Trial is $2.97
1-Month membership is $29.95
3-Month membership is $74.95
6-Month membership is $119.79
 Busted or Trusted?
From the above comments, I am also sure that FitCheaters.com is a cover-up for selling cam services under the guise of dating services. Nautell always has some dirty tricks to pull off and keeps missing the point when we do the in-depth research. Stay very far from FitCheaters.com. Run away even further when you see the same screen with mutiple sexy girls on the landing page – it is a surefire sign of a scam!