From time to time, I come across dating websites that incorporate other areas of dating and are not strictly dedicated to casual hookups. Many dating services do not put strict boundaries on the type of the dating that you can get there and offer wider possibilities. DateHookup.com seems to be targeting wider population. While this may increase the number of members, it usually decreases the likelihood of finding quick sex because whenever you find someone you like, you need to clear up the first step. That step may be different for many and may bring additional complications.
So, I believe that dating websites that are targeting specific interests and preferences are a thing of the future while classic services are slowly fading away. My premonition for DateHookup.com is that –  if it wants to rate well in the dating community – it must provide something special to its members. So, is it a genuine site or a fake? Let's find out.

Authenticity
DateHookup.com has a unique interface providing testimonials, forum activity and a blog. Overall, it looks like a great place to test your online dating possibilities and check how far can you go with hookups. However, the way it is structured will not be very prolific for serious adult dating aspirants who want to get straight to the business and avoid beating around the bush. I would say that if newbies want to play a bit, they can test and try their skills with DateHookup.com, but if a dating pro wants to get laid without too much hassle, this dating site will not provide plenty of opportunities for genuine quick sex dates.  
Can You Trust that DateHookup.com is Not a Fake Dating Service?
Most of the site content is made for commercial purposes.
DateHookup.com works with a subsidiary of networks.
When you provide your personal details to DateHookup.com, they will be shared across the network, You must be aware that this dating site is not a single resource that will make only a single use of your intimate details but that will hold them in the network database and use them on several sites. The sites are linked and you can access them from the activity center on each of the particular sites.

Links to partner websites as an advertisement.
If you look to the bottom left corner after signup, you will see that there is nothing alike member activity, but you will notice three hyperlinks that are named Premium Matches, Casual Matches and Online Matches. At first, I thought that these links will take me to my most compatible matches, according to the data provided at registration, but I was wrong – I was linked to other partnering sites such as Match.com, POF.com and SpeedDate.com.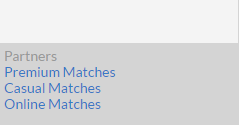 DateHookup.com is a Tinder duplicate.
While you may think that this is a great way to have fun, we don't think that it will do miracles for your dating chances. It is fun clicking "yes" and "no" on pics if you like or dislike someone, but you may forget yourself in the flow and why you are actually online. It is just a time waster. And you need to click on male and female photos at the same time, which is pretty weird: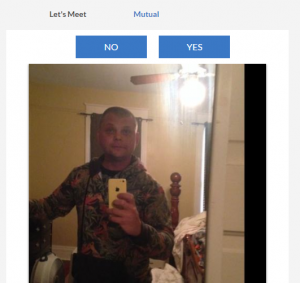 No guarantees for the third-party policies.
You must check by yourself all links you click on DateHookup.com that come from third-party providers. There is no guarantee that the same rules apply as on the main website. In the end, it may turn up that the main site is free, but you have overpaid for services accessible from the network or from third-parties.

Price Tag
As explained above, when a site is free and it works as a part of a network, the membership may be free, but then the site serves as an advertising platform for the other sites, such as is is the case with DateHookup.com that links to several partnering websites, and a part of them are in the mainstream dating category. So, this is another fact to think about when you browse and provide your data to dating sites.
Busted or Trusted
Let's sum it up – no lively activity, widespread targeting of members with dating preferences, plenty of advertising and lousy security. While we didn't find any of the classic and well-known scammy methods applicable on other adult dating websites, this exploration felt boring and without great hookup promises. This site is free (if you are careful where you click) but in general, we do not predict a stellar future for DateHookup.com in the near future – if not in a year, then in a few.