How about getting some awesome and exciting flirty messages with just a few clicks, and then sending just a few more to finalize things and land that date? Sounds nice, doesn't it? It's no wonder ClickandFlirt.com manages to pull this off, so many people like to get easy sexy dates on online platforms! Not all of them are very knowledgeable about what is happening, so we are here to help them avoid the scam and get out of ClickandFlirt.com unscathed.
Why is ClickandFlirt.com a Suspicious Dating Website
The site is almost empty, and if you try to search any smaller or medium-sized city in the U.S. you won't have too much luck in finding the right person, because of the members' area, which is not very populated. We guess that what's left then is to practice your chatting skills and hope to have some virtual sex. Be careful, though, because, despite the fact that ClickandFlirt.com enables video chats, it also sells webcam services which can confuse you and make you pay for something you were expecting for free.
Automatic Renewal, Impossible 3-Day Cancelation, and iTunes Fees 
You should pay special attention to how ClickandFlirt.com calculates the subscription fees. Here is what to keep in mind in particular:
Automatic renewal of all subscriptions (important in relation to the next bullet point)
All cancelations must be made 3 days in advance, which means you must pay for one month at least
iTunes fees have a separate refund policy

No Chances of Finding Potential Dates in All Areas
This result showed up for all searches for medium-sized cities. It seems you don't have great prospects on all locations. To tell you the truth, the site looked almost empty, regardless of where you are located. This assumption works well with the scams onl Together Networks websites, so we don't expect any authenticity at from ClickandFlirt.com.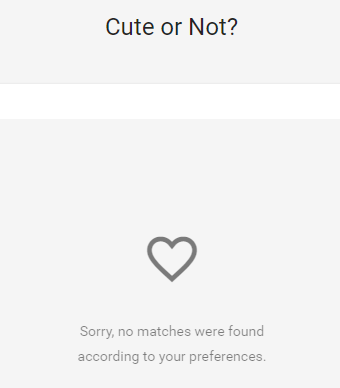 Together Networks is an Organized Fraudulent Group
Creating duplicate profiles, ClickandFlirt.com spreads your profile content on dozens of other dating websites that belong to the same network. Your pictures, your profile description, your details and your uploaded content are put out into the open. The purpose is to create more content for the whole business. Even if you are not worried about your privacy or confidentiality, you should be worried about getting an offer to buy the same membership on other (namely different) websites. More about this is explained in the next section.

Date Boosters for Promoting Multiple Purchases
Here are the date boosters that are false promotional packages. The site claims that it will help you get laid faster and have better hookup prospects, but the only thing that they really do is sell the same membership as triple and quadruple subscriptions on the so-called new alternatives boosted by the date boosters.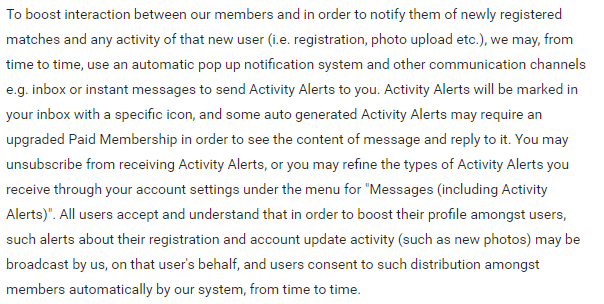 Price Tag
3-day trial is $1.49 per day
1-month membership is $1.25 per day
3-month membership is $0.71 per day
6-month membership is $0.57 per day
Busted or Trusted?
ClickandFlirt.com is no different than the other products from the lab of Together Networks. The site is boring you with site admin promotional messages, pushing you constantly into upgrades while you are are searching for living souls. This insidious scam is for selling thin air to naive subscribers who believe that all promises come true in the end.