The CitySex.com is intended to serve the hookup needs of urban dwellers but the only thing this fraudulent dating tool is going to serve is a lesson learned unless you read further in the review to see what we have uncovered taking our investigative tour with Adult Dating Patrol.
So much of the site content is fake that you may wonder if a real and genuine provider ever exists. There is no need to lose all your faith in legit adult dating sites. If you want to be certain, visit one of the better and safe alternatives pointed here and enjoy great no-strings-attached sex and with no-cons-attached.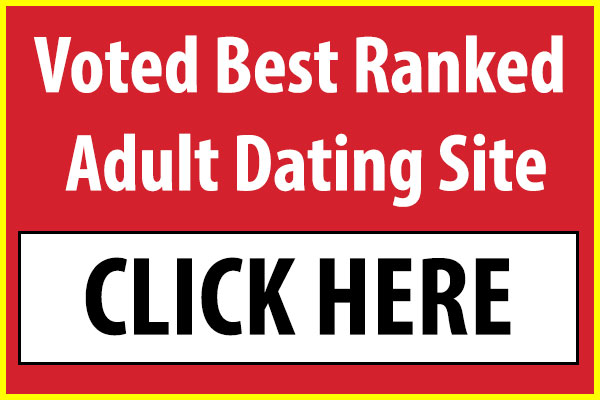 Is CitySex.com Trustworthy?
Don't go further than the registration page to place your verdict about the authenticity of CitySex.com. All you need to see is there, and it will be enough for those of you who regularly read these reviews.
If you need more reassurance that you should search for your hookup luck elsewhere then go on and check my reasoning for the fake service behind CitySex.com made for ultimate rip-offs of naive new customers who don't recognize that they are being duped immediately. If you do an in-depth, then I am certain that you will agree with me that many things on this fraudulent service are out of line. Especially watch out for the "Success Stories" testimonials that speak fraud from miles away.  
Why is CitySex.com a Fraudulent Dating Site
Let me start from the beginning – first things first:
CitySex.com "warms up" users by sending them messages from Love Stars.
Love Stars are bot profiles with the only purpose to instigate more activity on the site and lure potential upgraders to buy more things that they don't need. You must agree to the use of Love Stars to become a member – here is what the site states about these non-real bots: "You understand, acknowledge, and agree that some of the user profiles posted on this site may be fictitious or models or bots related to our "Love Stars" ( ) program. Our LS work for the site in an effort to stimulate dialogue with users and to stimulate user participation on the Website and Services, advertisement of the Website and Services, and the creation of user profiles. The LS also monitor user activities and communications to ensure compliance with our Terms and Conditions. You understand, acknowledge, and agree that the information, text, and pictures contained in the LS profiles do not pertain to any actual person or member, but are included for entertainment purposes only."

Love Stars send computer-generated messages.
The messaging system works in that way that you will be included in the communication with phony girls. Instead of spending your time in hooking up, you will waste all on handling computer-generated content and, normally, deleting unnecessary junk. Here is how the practice goes: "You further understand, acknowledge, and agree that, from time-to-time, LS may contact Website and Services users and members via electronic messaging, including for example, email, instant messages, and SMS, for purposes of encouraging further or broader participation in our site's Services and/or to monitor user activity."

Baffling credit card charges.
Although the site claims that it provides 100% lifetime membership, there is no guarantee that you will hook up when you can only read, and not send messages out at the same time. It seems that you will be contacted by a phony girl, get into the cobweb and splash your credit card just to be able to return the chat to a robot. It sounds like a big "no-no". "Credit card users may be subject to a preauthorization. The preauthorization is not a charge to the credit card. However, the then applicable monthly subscription rate may be reserved against the Member's available credit card limit. The Website will not be held responsible for bank charges, fees or penalties due to overdrawn or delinquent Member accounts. Contact your credit card issuing financial institution for details."

Fake success stories.
Why do I think that the success stories are fake? Simply because they are not put there by real people, but by fabricated profiles from fake imaged found elsewhere on the web. More about that in my next point, but you will definitely not be making your own success story as CitySex.com claims. And yes, it is not all about sex, something is about the money – in this case – your money which needs to stay on your account.
Fabricated profiles from web-found images.
The testimonials on CitySex.com are not likely to be real. Here is why – this is the screen of the testimonials page and the alleged member success stories: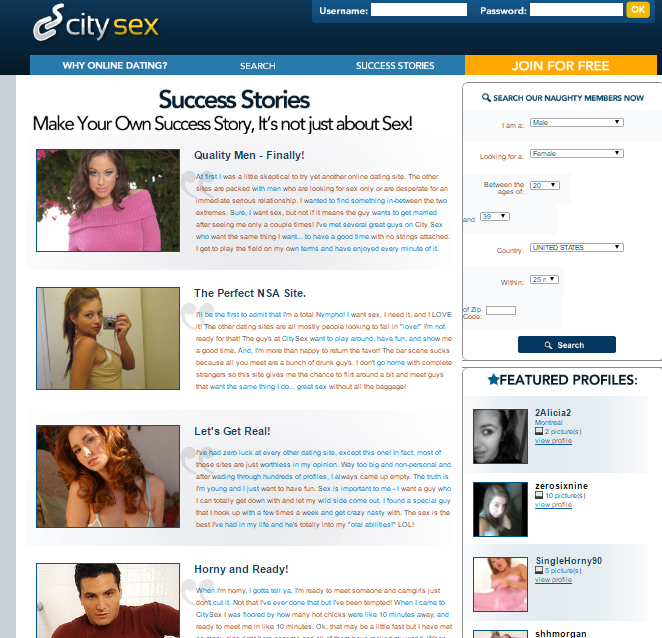 And here are the same images found on several other sites and commercial profiles: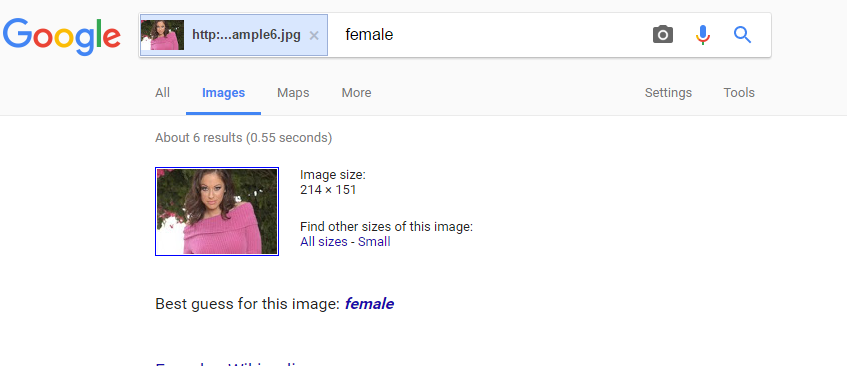 A male profile is from a commercial site for selling T-shirts: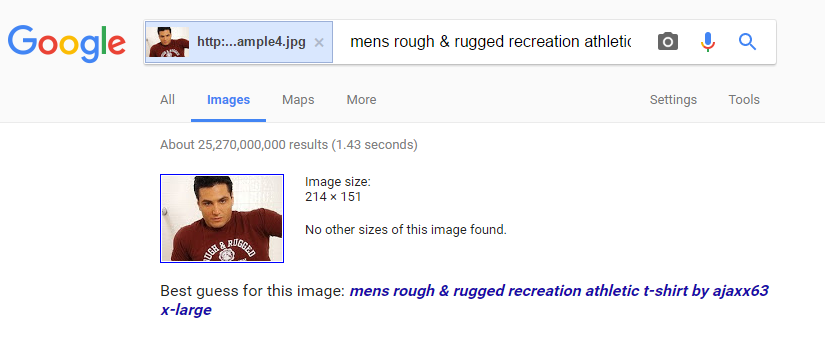 Price Tag
There is NO free access to CitySex.com services and here are the possible paid upgrades.
$2.97 for a 3-day trial membership period

$29.95 for a monthly site membership

$74.97 for 3 months of site membership

$239.88 for 12 months of site membership
Busted or Trusted
This is just another fake adult dating site that will rip you off in a sec if you don't pay attention to its deceptive strategy. It looks very sophisticated at the beginning, just like the perfect piece for modern sex adventurers and it may fool you that it looks real for a short while.
However, the full costs for a full year are more than the double rate of other adult dating services, providing less quality (if any!). I have busted CitySex.com scam and I am staying away from it for sure. I especially dislike those phony testimonials.
I strongly suggest checking out the networks listed below if you're interested in actually getting laid. They work and I've verified them through a thorough investigation…